I have never been to the famous Buttermilk Boulders in Bishop, CA before so I decided to stop by and climb. For this session I wore my pretty blue Patagonia Cordelisse Bra and my robust Alo Yoga Airbrush Capri. Check out the photos of my outfit and adventure below!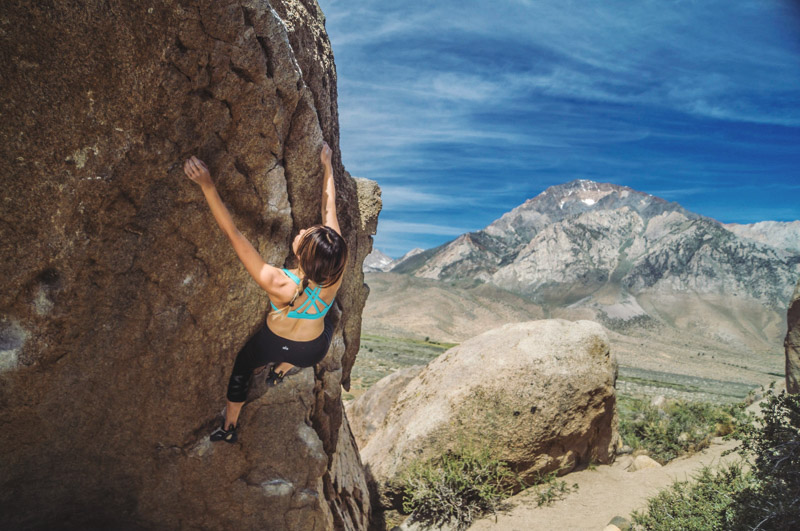 Warming up on Hero Roof (V0) on the Hero Boulder.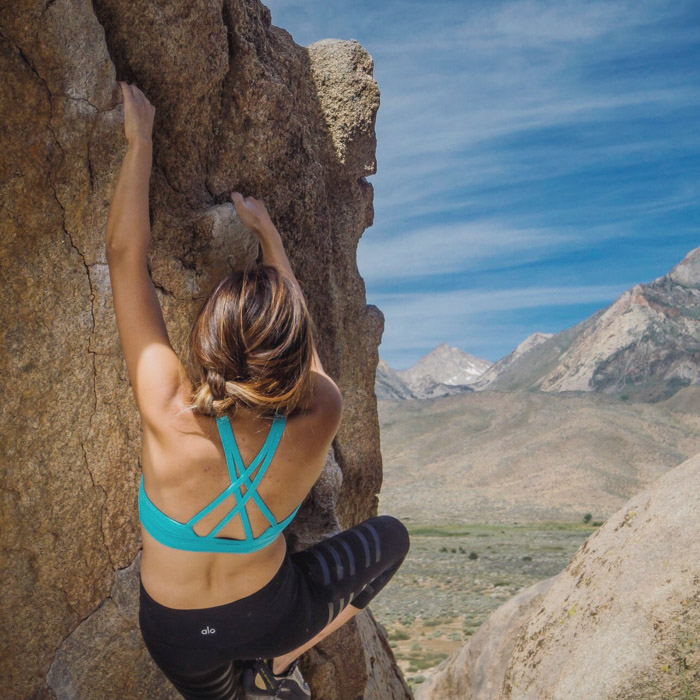 I'm loving the criss-cross design of the Patagonia Cordelisse bra and the glossy black lines on my Alo Yoga Airbrush Capri!
Working through the sit-start.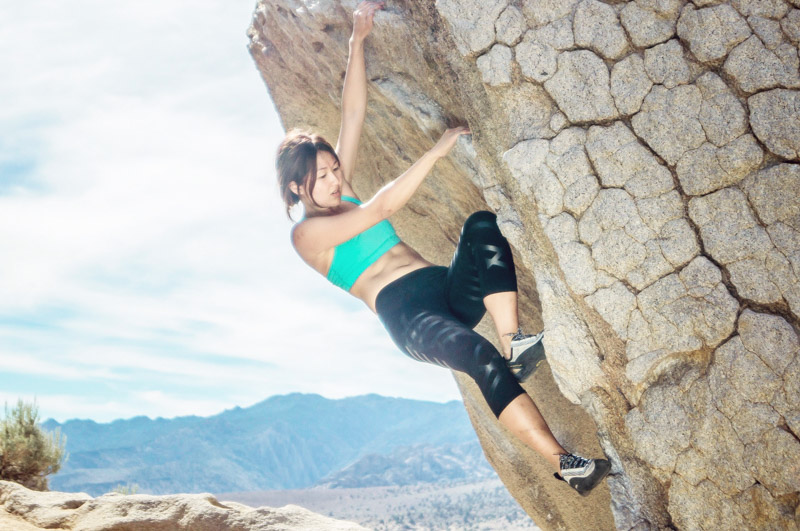 Prepping  for the back step.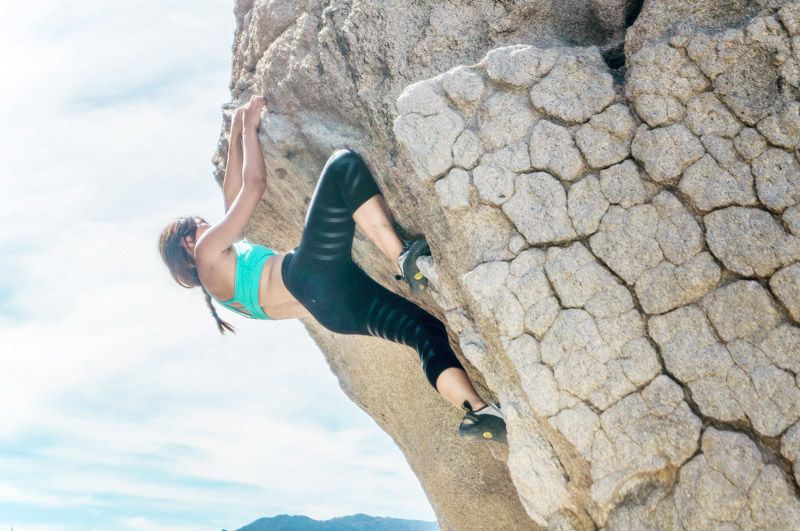 Keeping my body close to the wall so gravity doesn't pull me off the wall.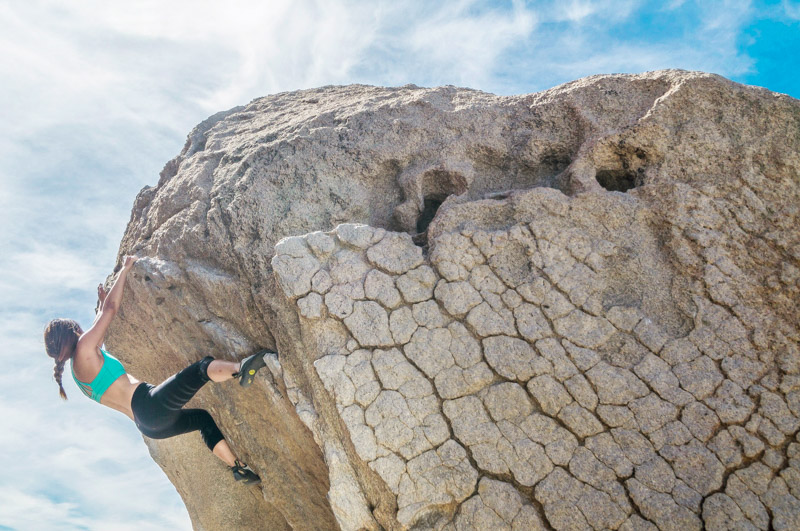 Almost at the top!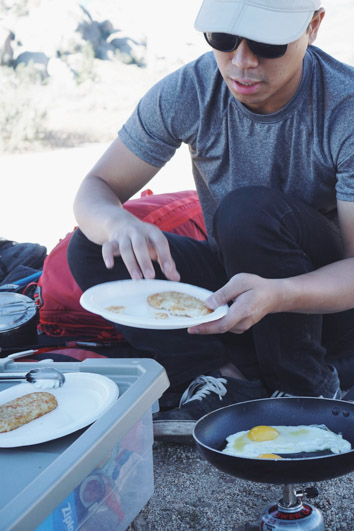 Making hashbrowns and eggs for breakfast!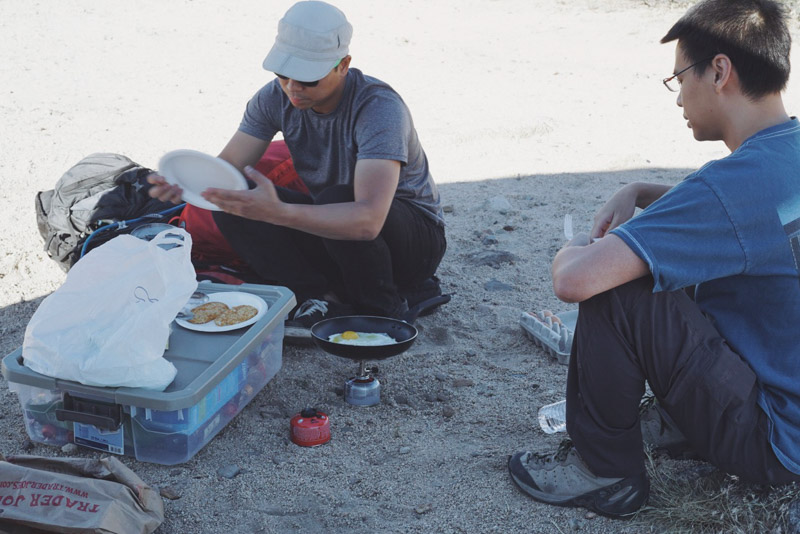 We didn't have a table or chairs so that's why we are sitting on the floor haha.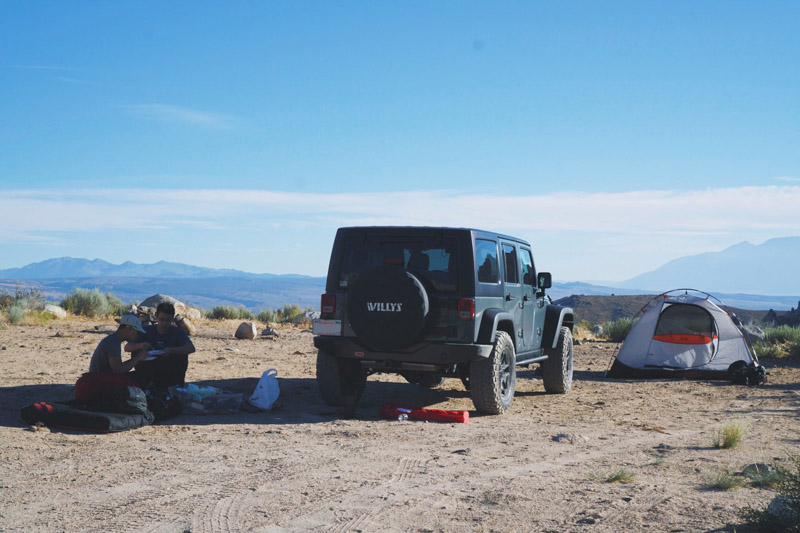 Our camping spot.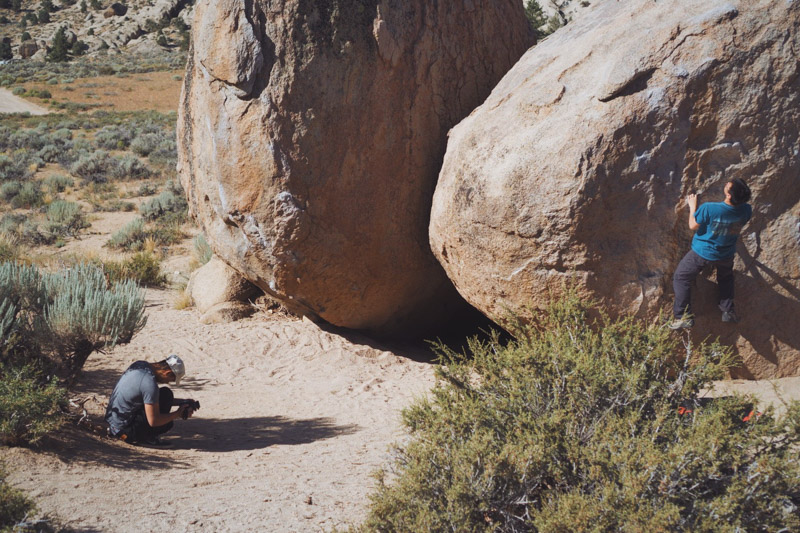 Scoping out and planning our photoshoot!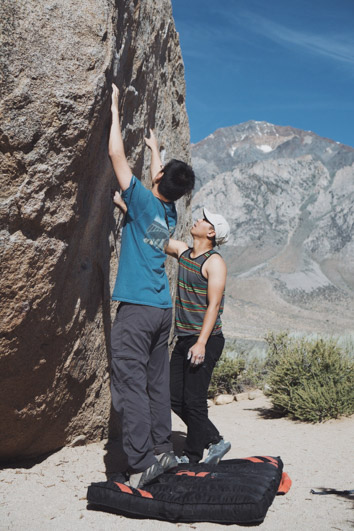 Getting some climbing in.
Credits:
It takes a team of people to produce content for my blog. Here is a list of my team for the day! Thank you so much for all of your help!
Photos of my outfit shot by: Mark Celestino
Photos edited by: Kimmie Tu (me) and Mark Celestino
Photoshoot Assistant: Anthony Ngyuen (thanks for helping out!)
Photos of adventure shot by: Kimmie Tu (me)
Car: Borrowed from Dad