Last month I tore my skin open during a brutal bouldering session in Bishop, California. My fingers bled all over the rocks and yet I failed to send any notable problems. I tried pulling up harder with my muscles, but every time I pulled harder, the rock dug deeper into my wounds. The pain felt like an animal clawing at my hands and it caused me to flinch and fall away from the rock. It was one of my worst bouldering sessions to date and I cried inside my head while I watched my peers send their grand projects.
Feeling defeated, humiliated, and weak-I benched myself to the sidelines and forced myself to do something that I can do better than bouldering. I reluctantly picked up my camera and started capturing my fellow climber's amazing moments. Despite the fact that I was having a bad day, I pushed myself to help my peers remember their great accomplishments with my artwork.
Here are the photos. Enjoy!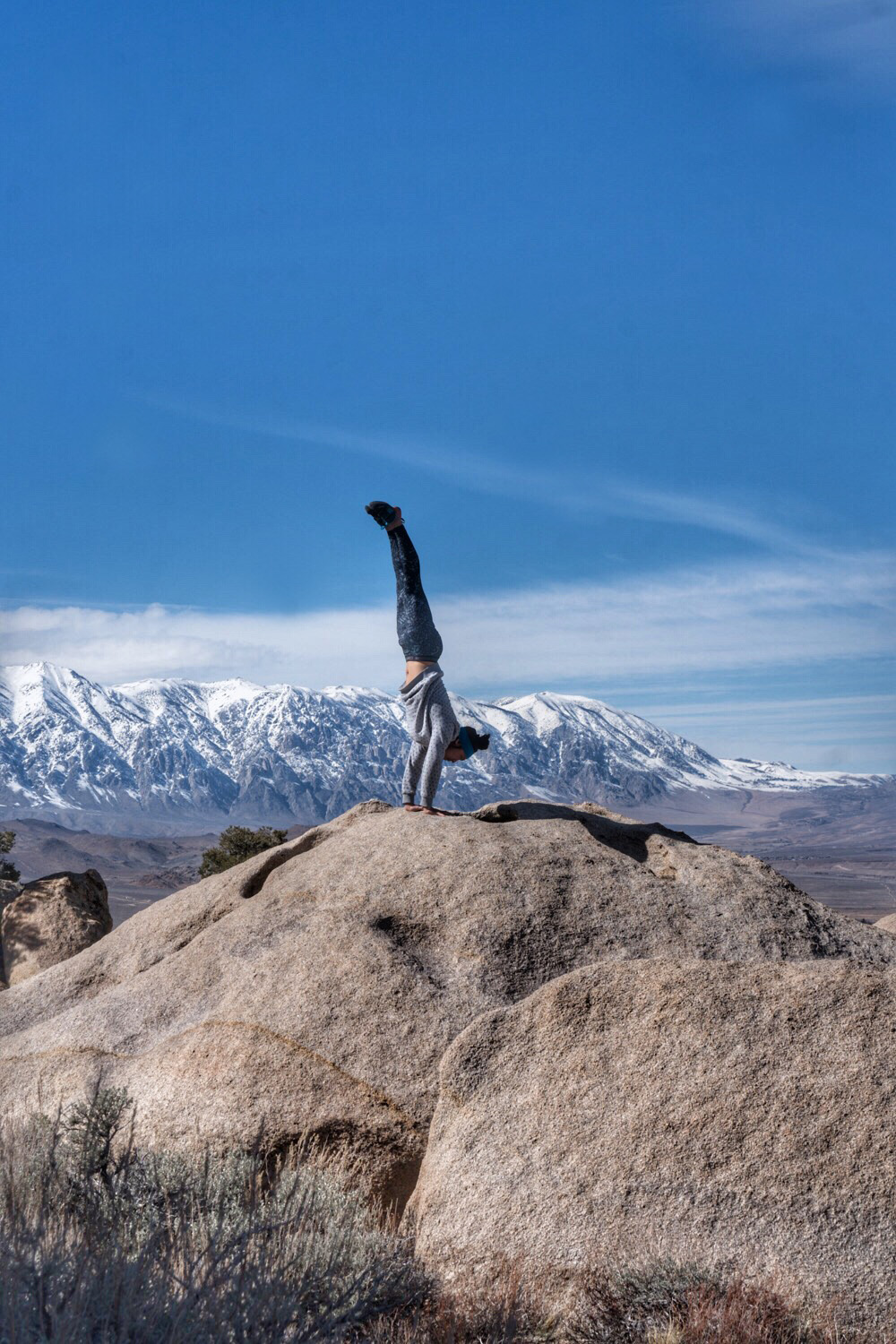 The Goddess performs a handstand against the beautiful Sierra Nevada landscape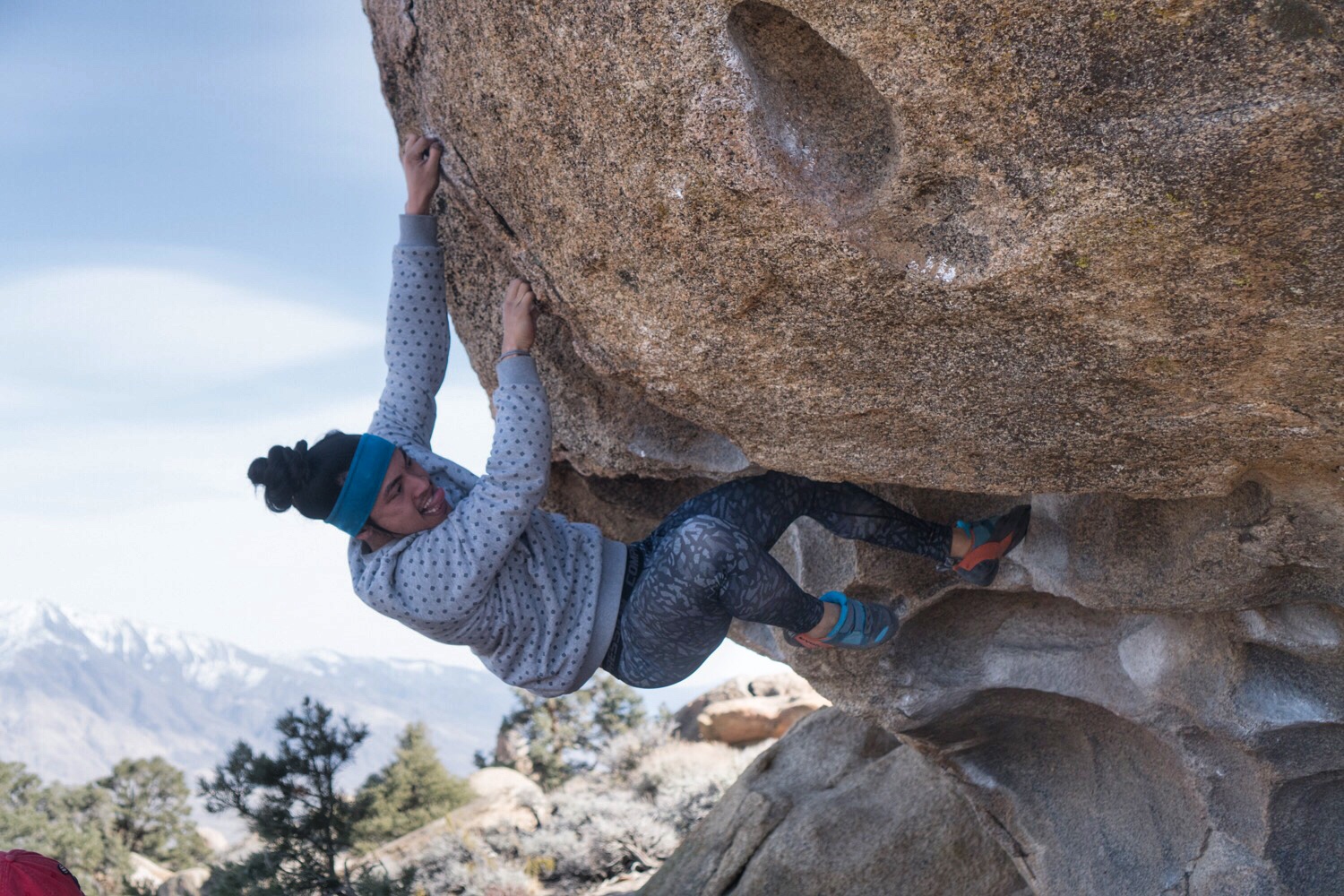 I hear sticking your tongue out makes you stronger for the send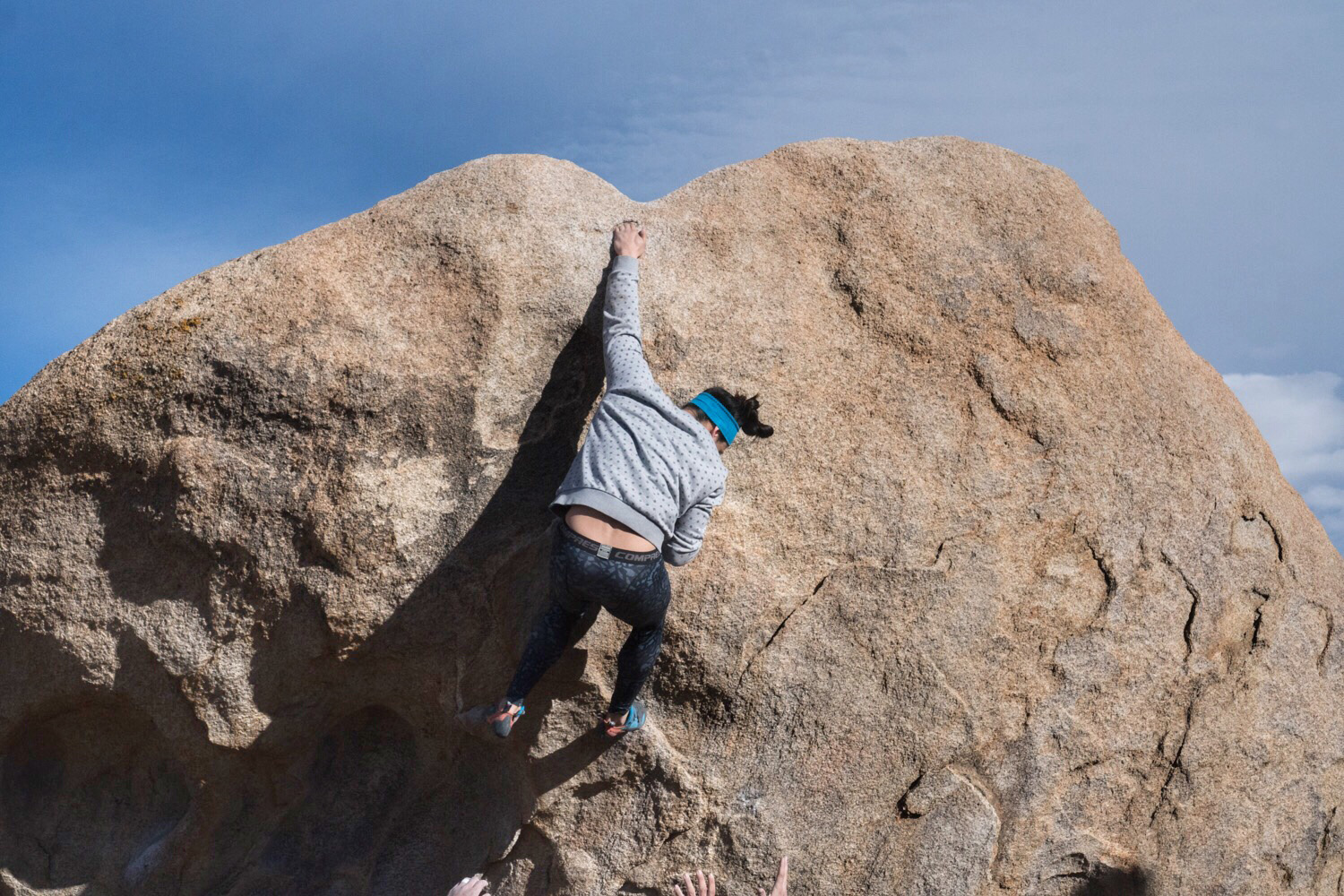 Warrior Princess on his send of this v5 beast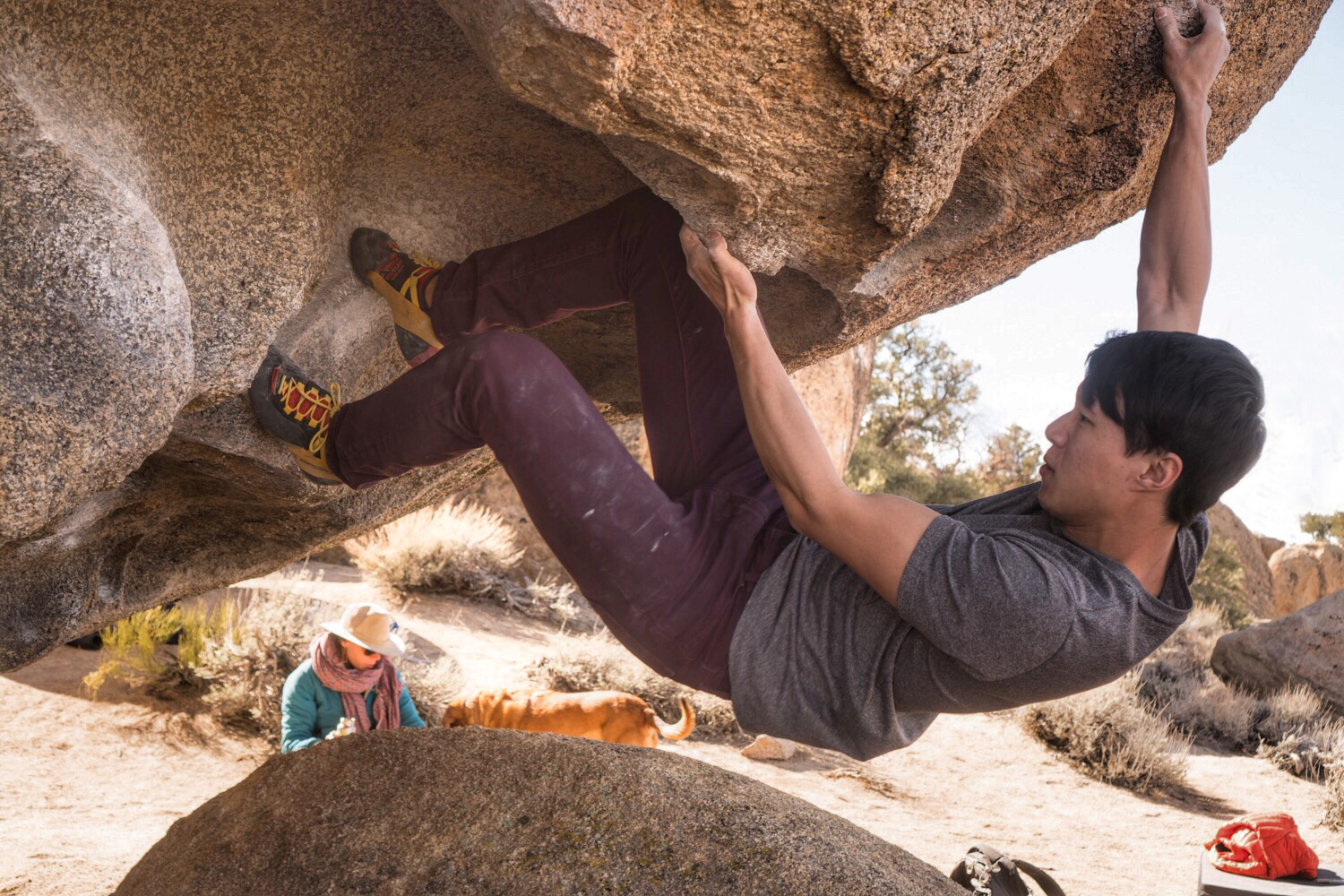 Come around and admire this young lad's fierce focus on the rock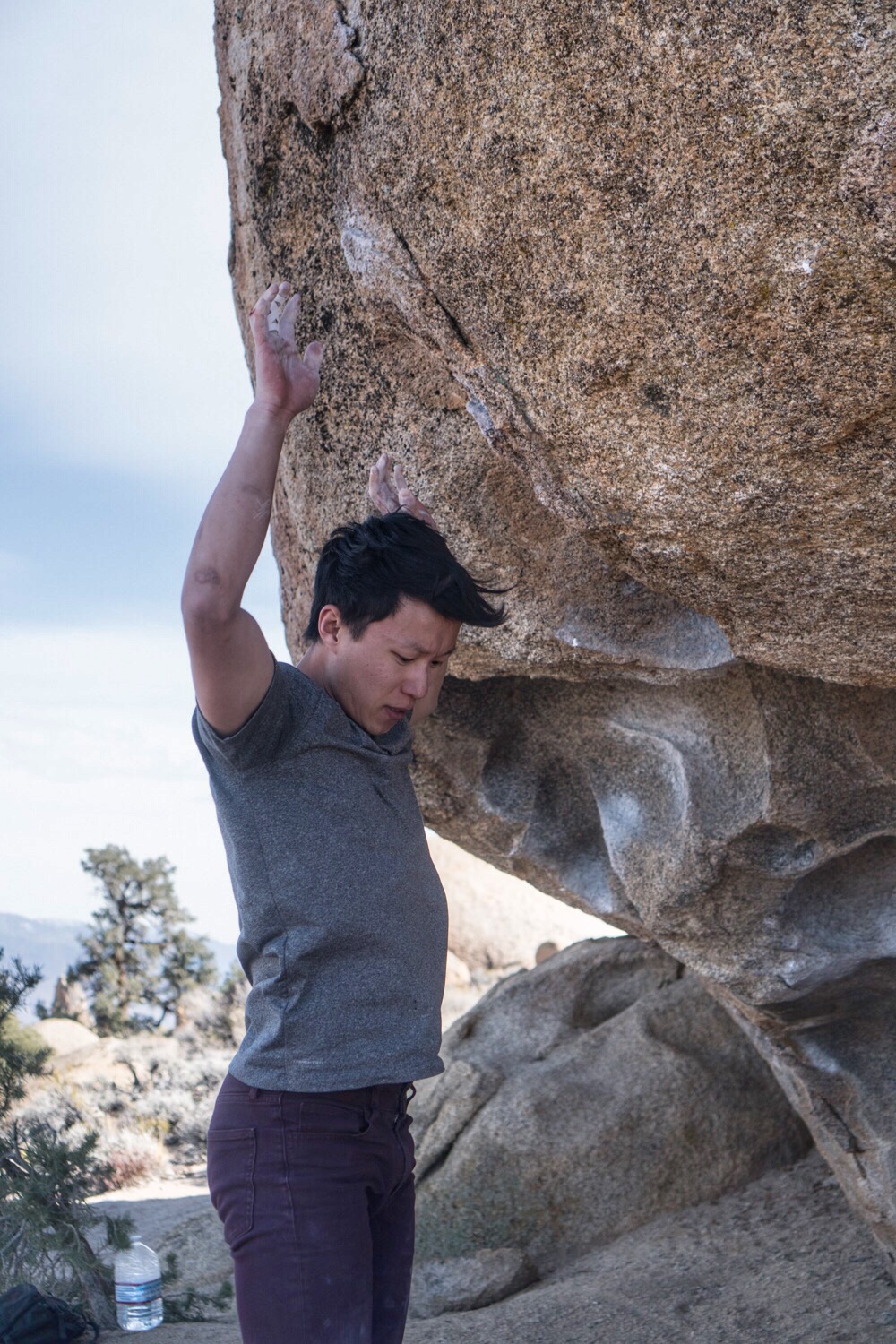 Falling down is part of the process of making progress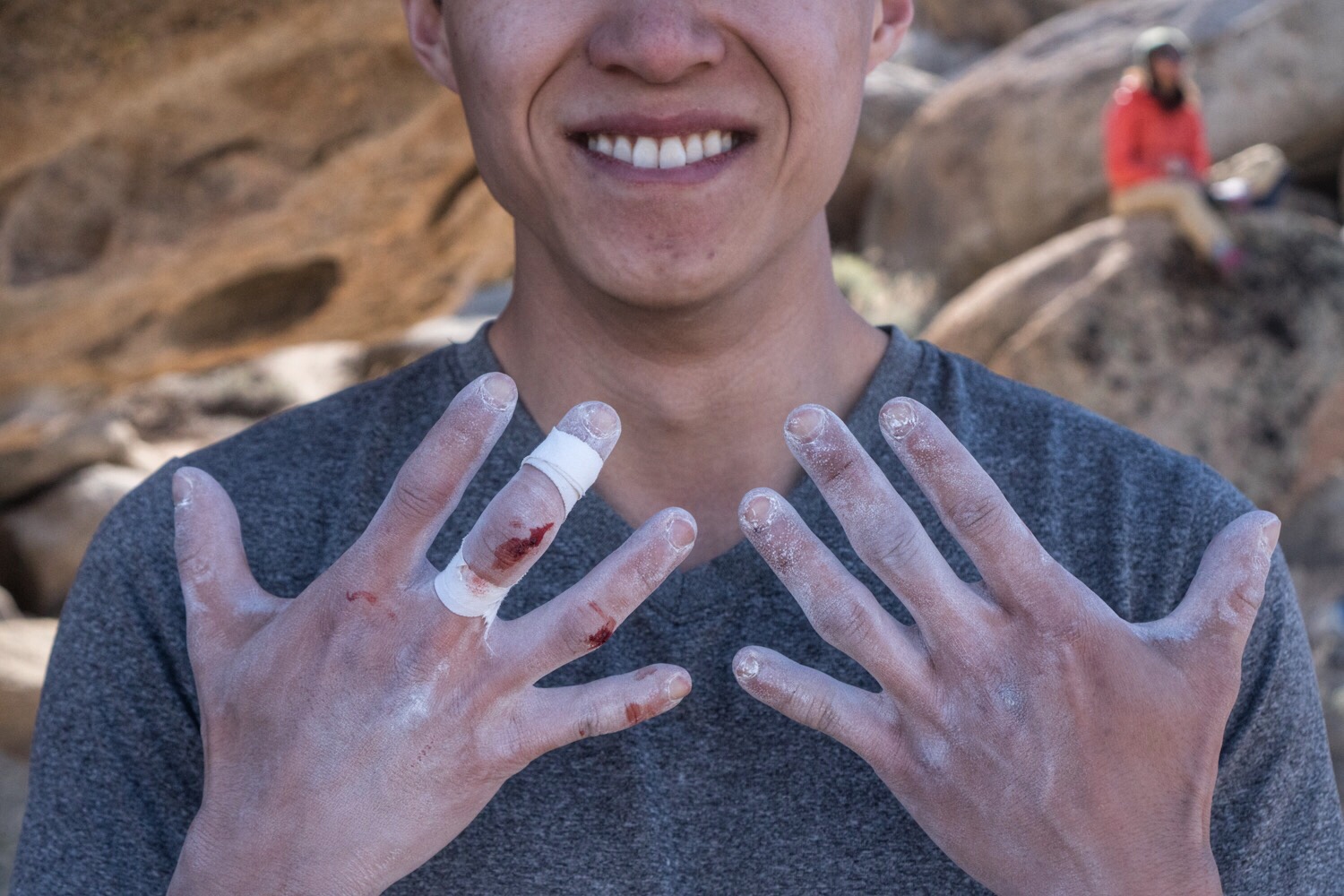 Thou shall smile and not let the rocks know you're hurting. Heh heh.
In all of my time of climbing, I've never seen finer pants worn by a climber.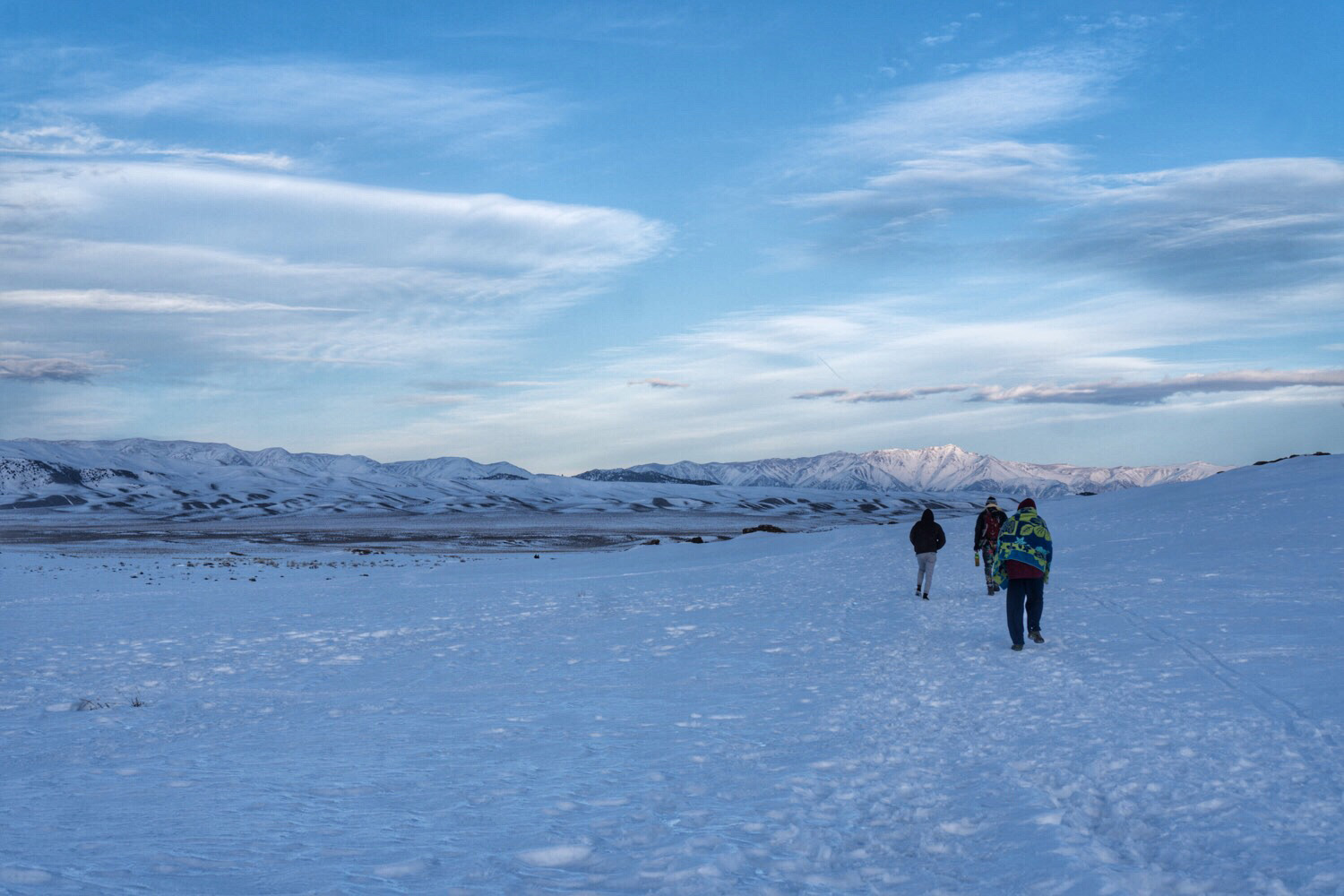 Walking to the hot springs in Mammoth. It was my first time seeing this much snow! WOWOWOWOWOW.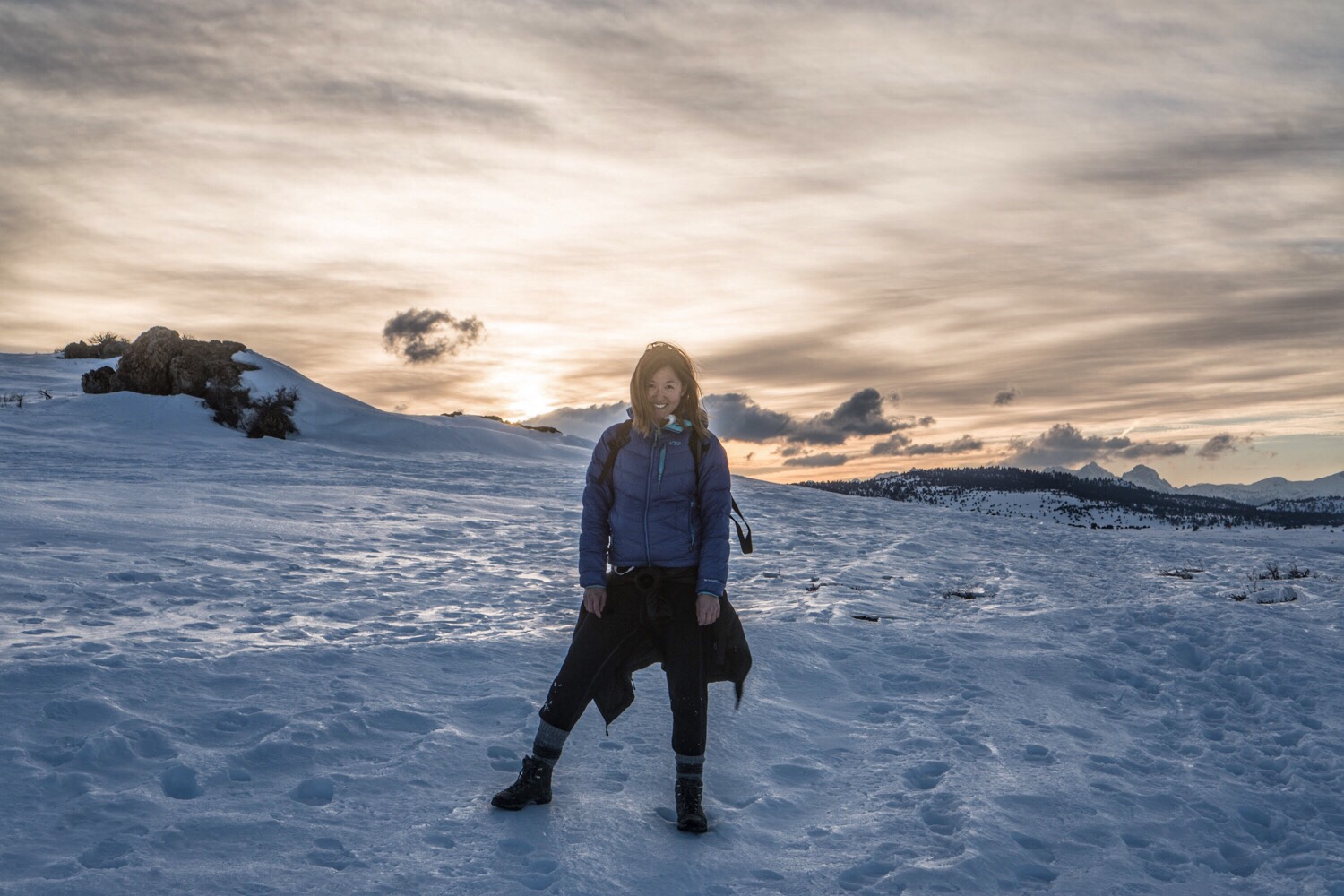 Bled for nothing today, but I'm still going to smile 🙂 DAMN YOU BISHOP!!! I'll be back to slay you!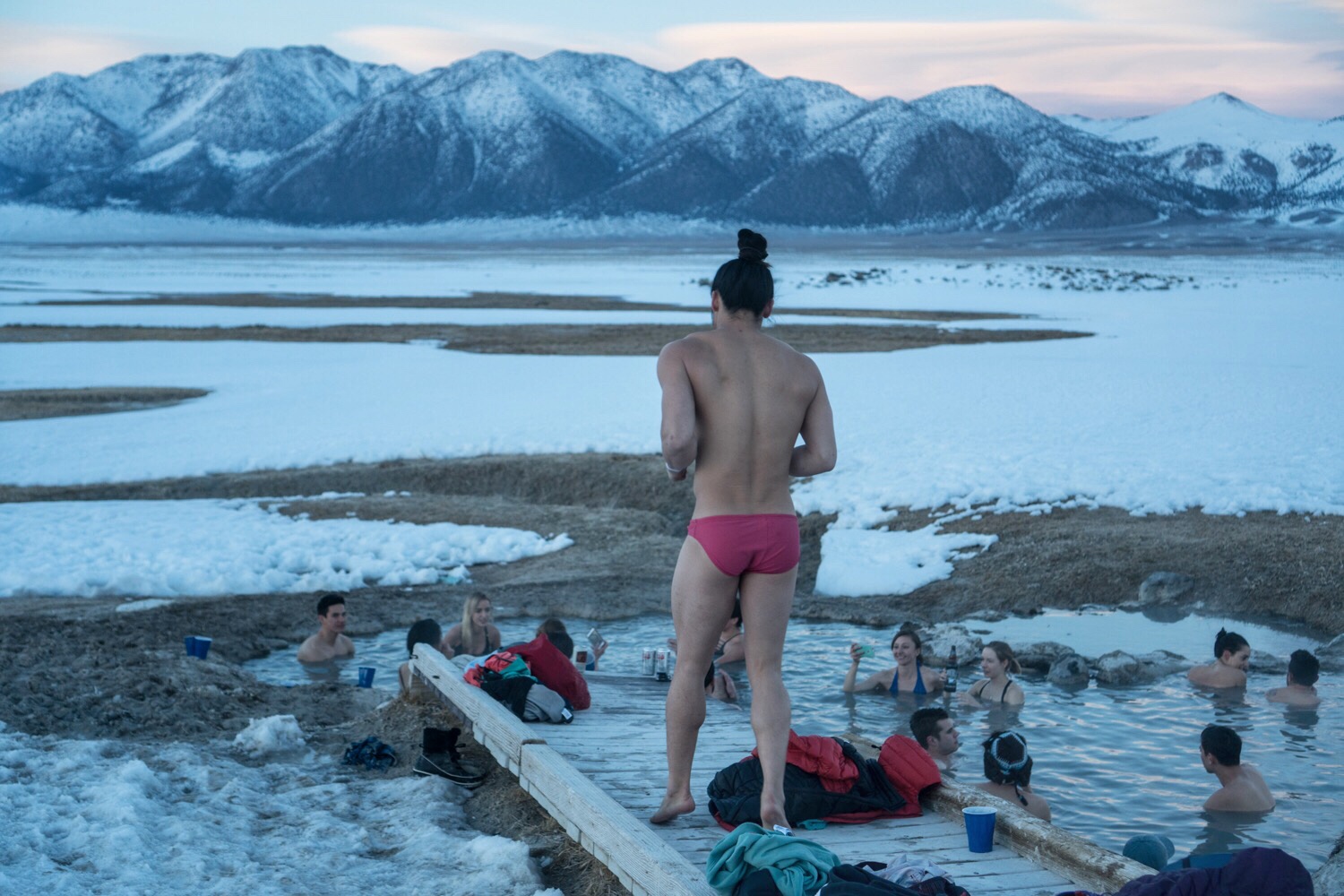 SHIRTLESS GIRL ALERT!!! Oh wait, that's just Michael Doan from Sender One.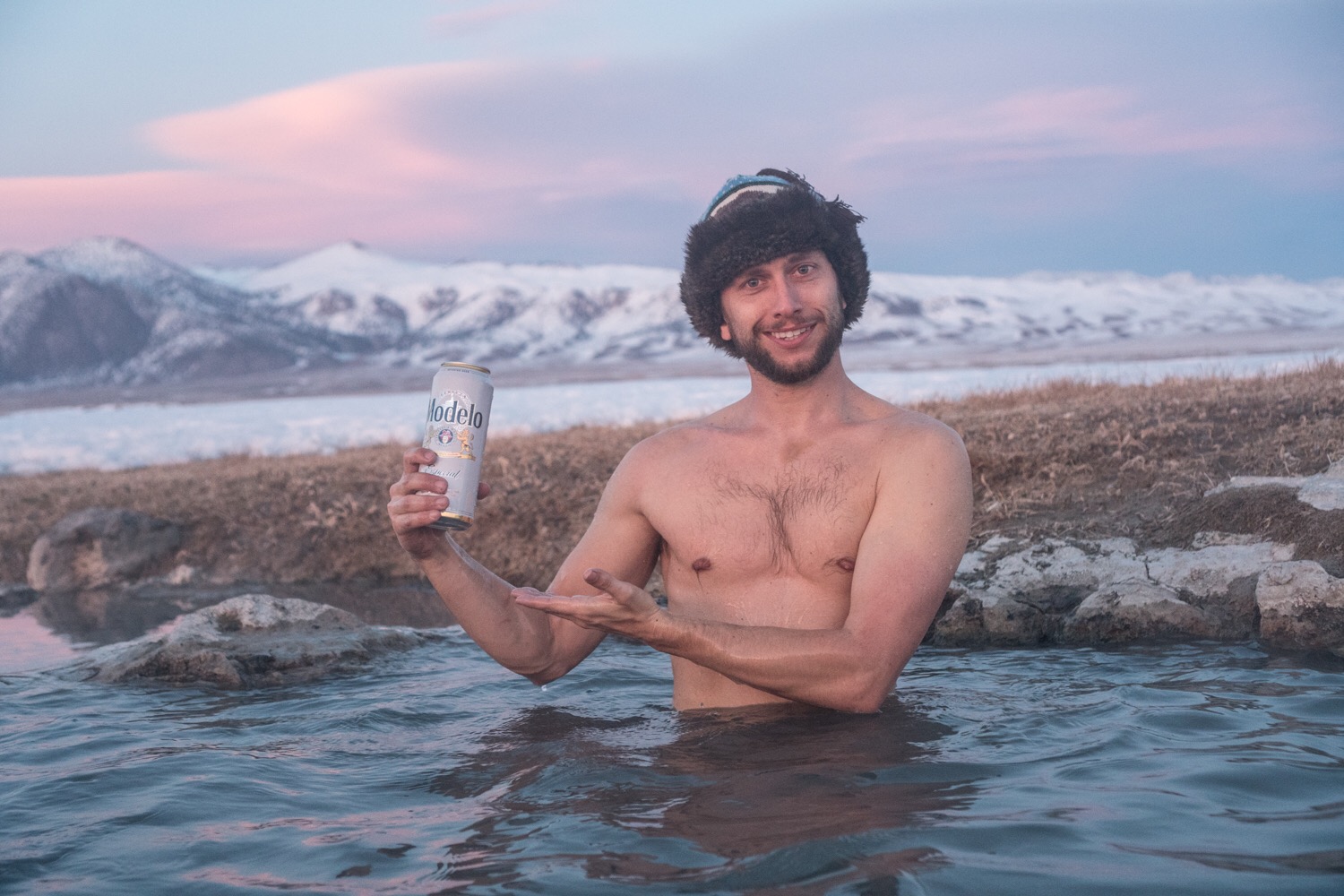 WE HAVE MODELOS ON DECK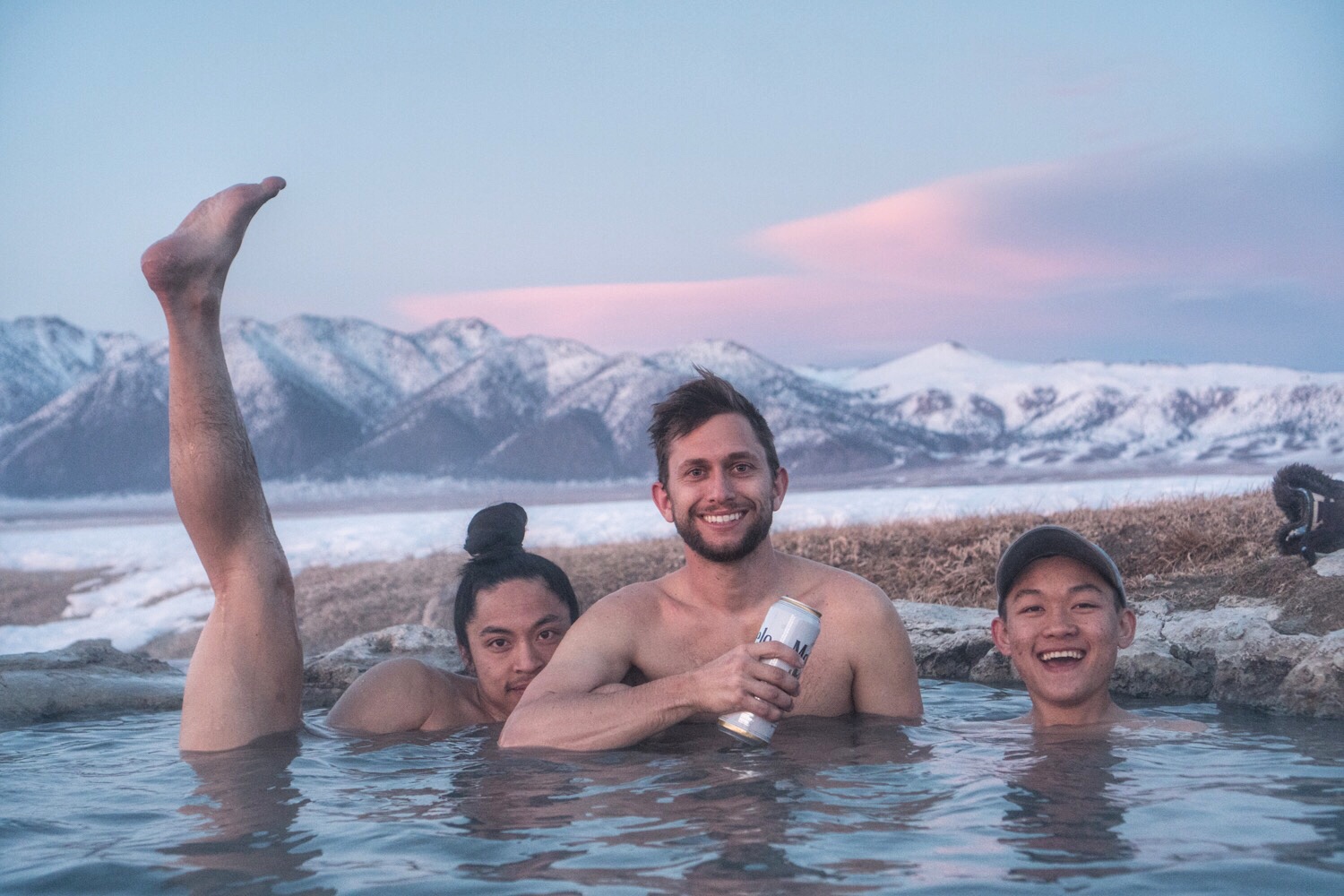 Is that a sexy girl in the hot springs or….?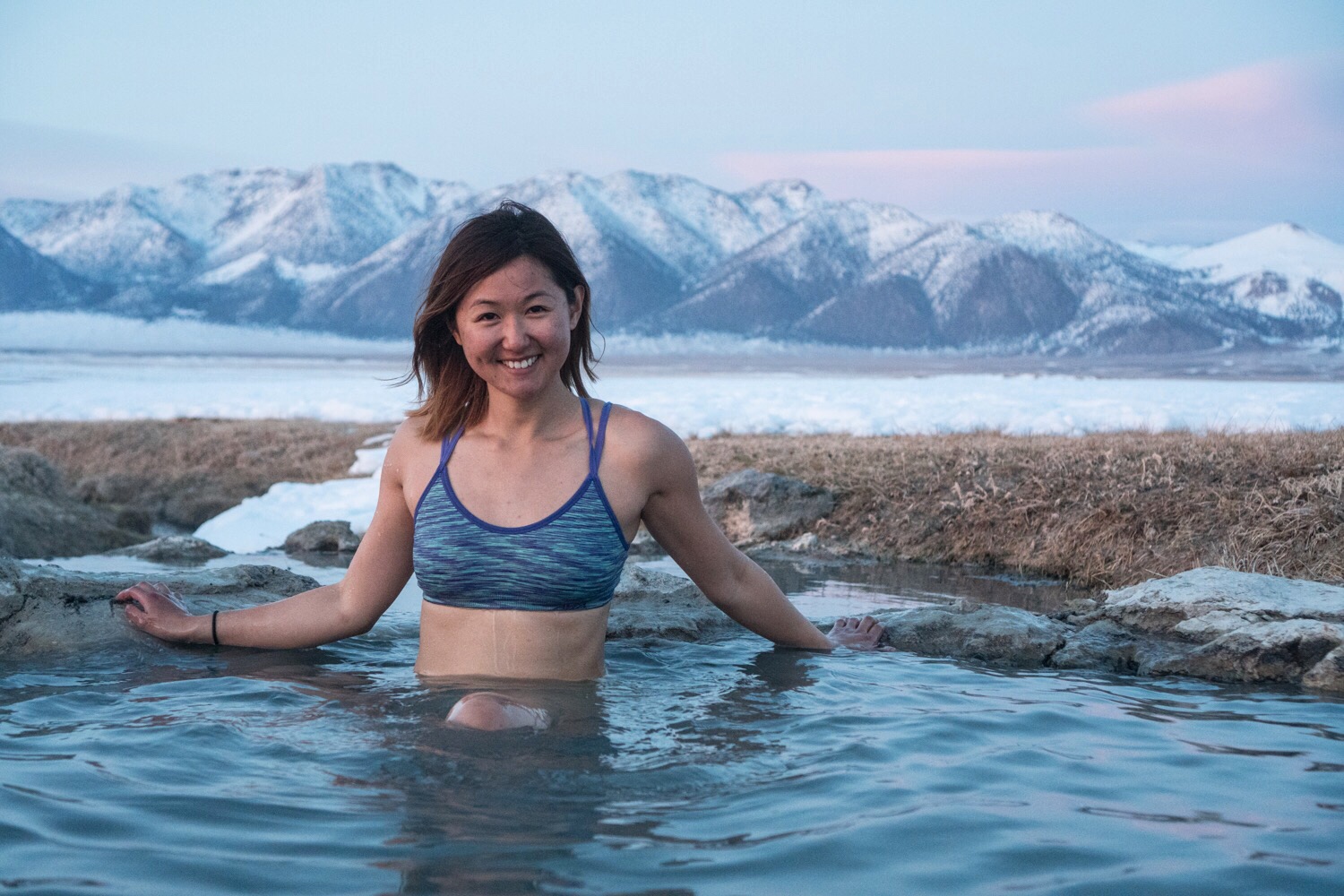 Oh HAI!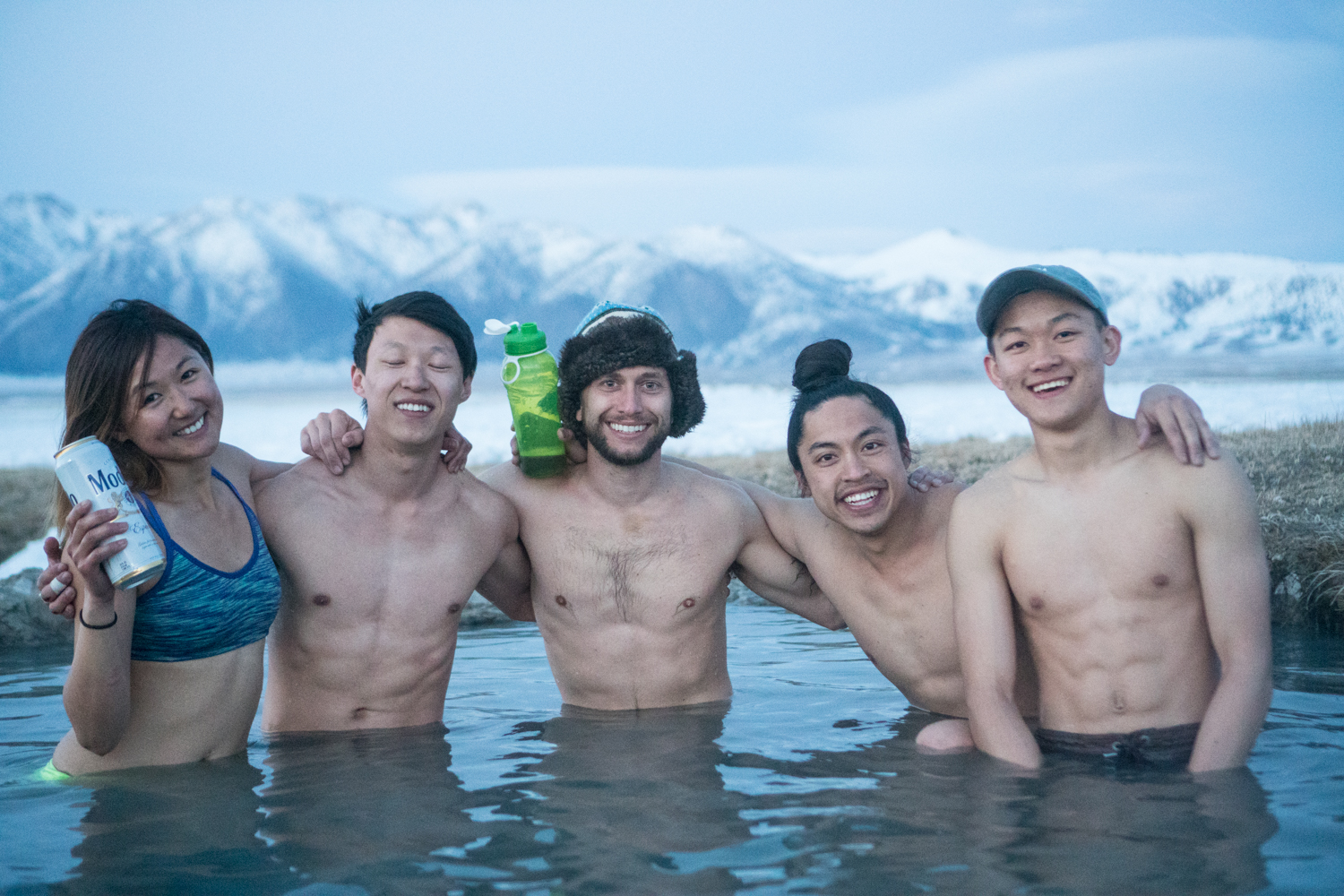 WAYNE WHY YOU GOTTA BLINK AND RUIN OUR STINKING CUTE FAMILY PHOTO?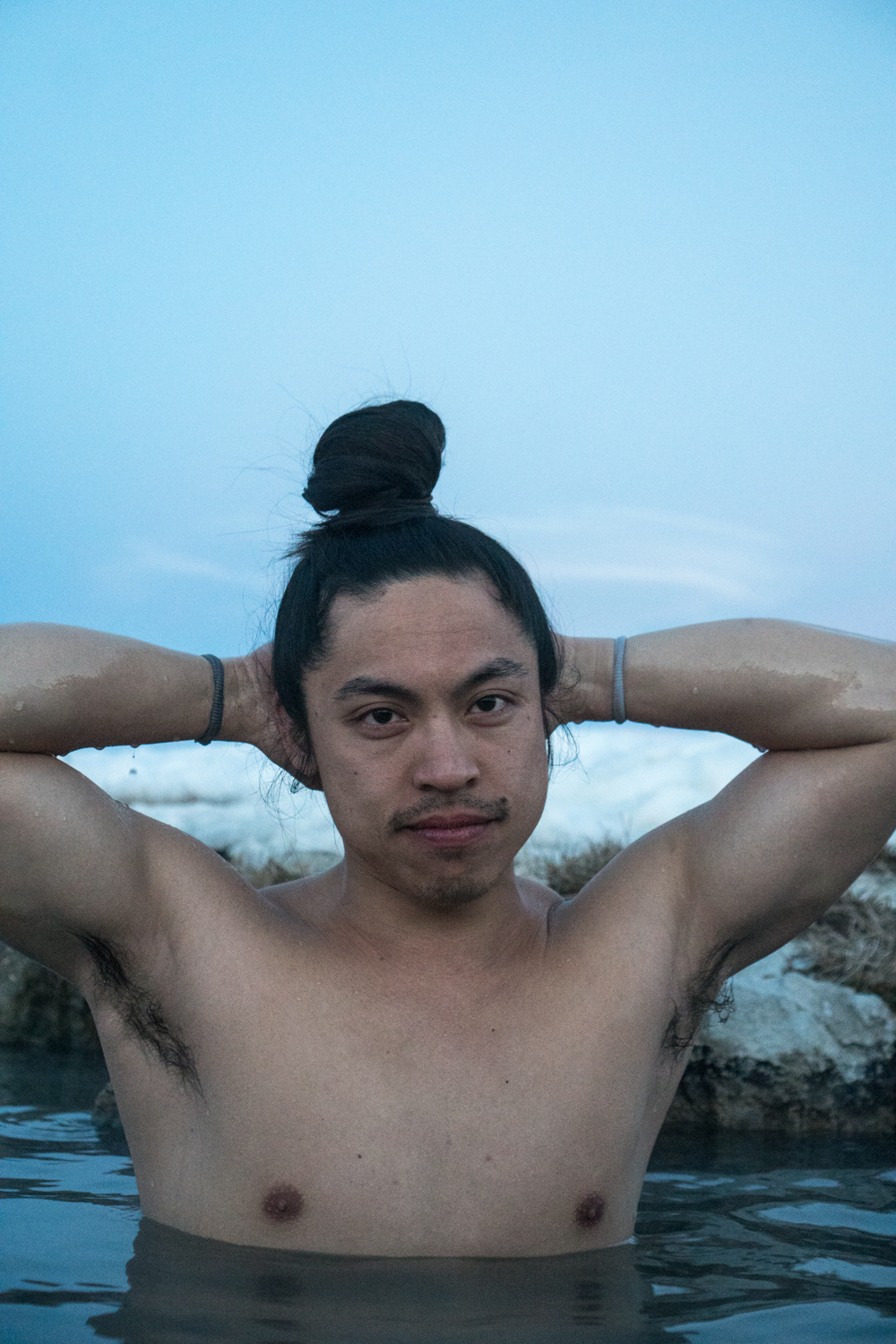 The Goddess emerges from her watery slumber in the hot springs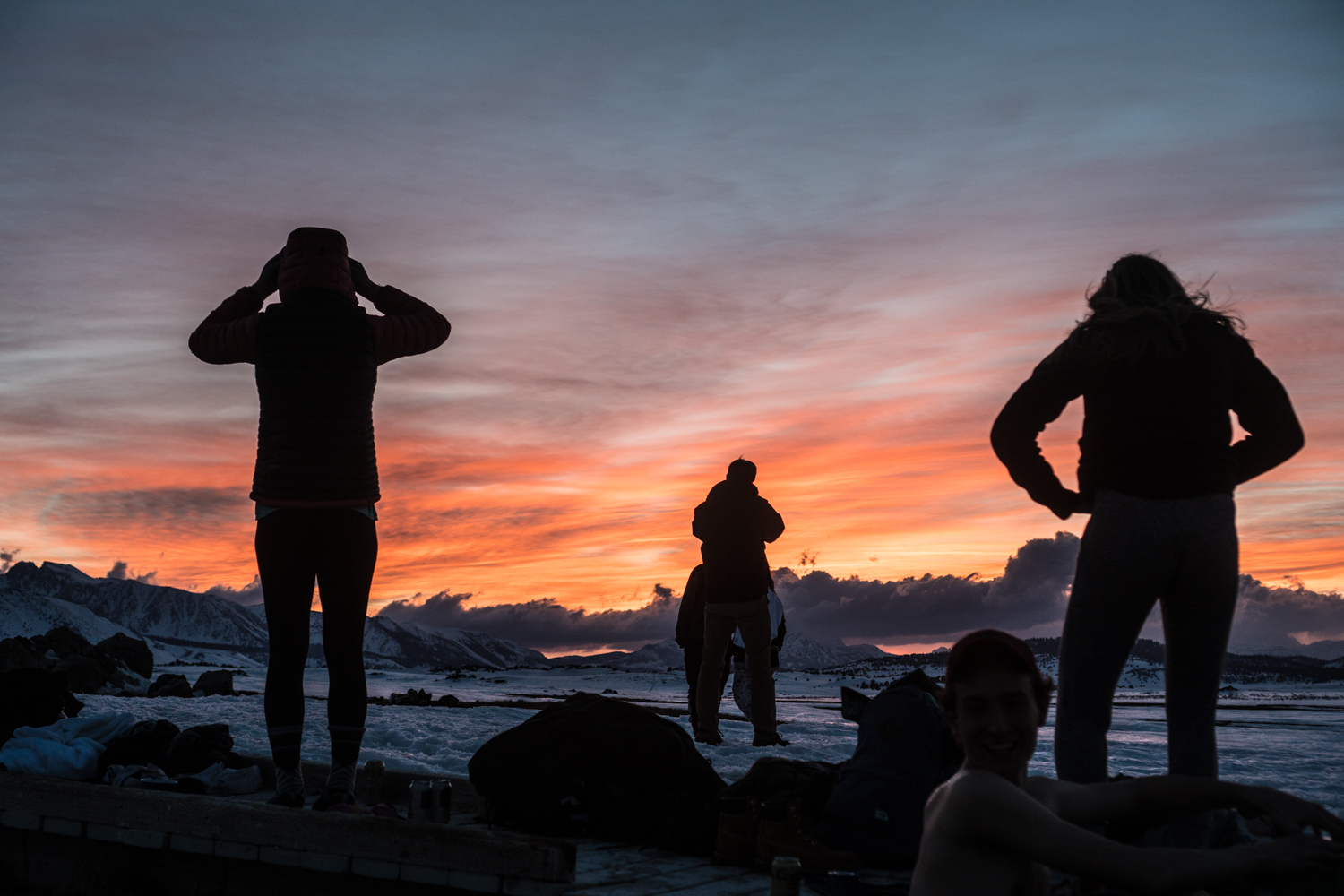 Feeling blessed that we live in California and we get to see beautiful sunsets like this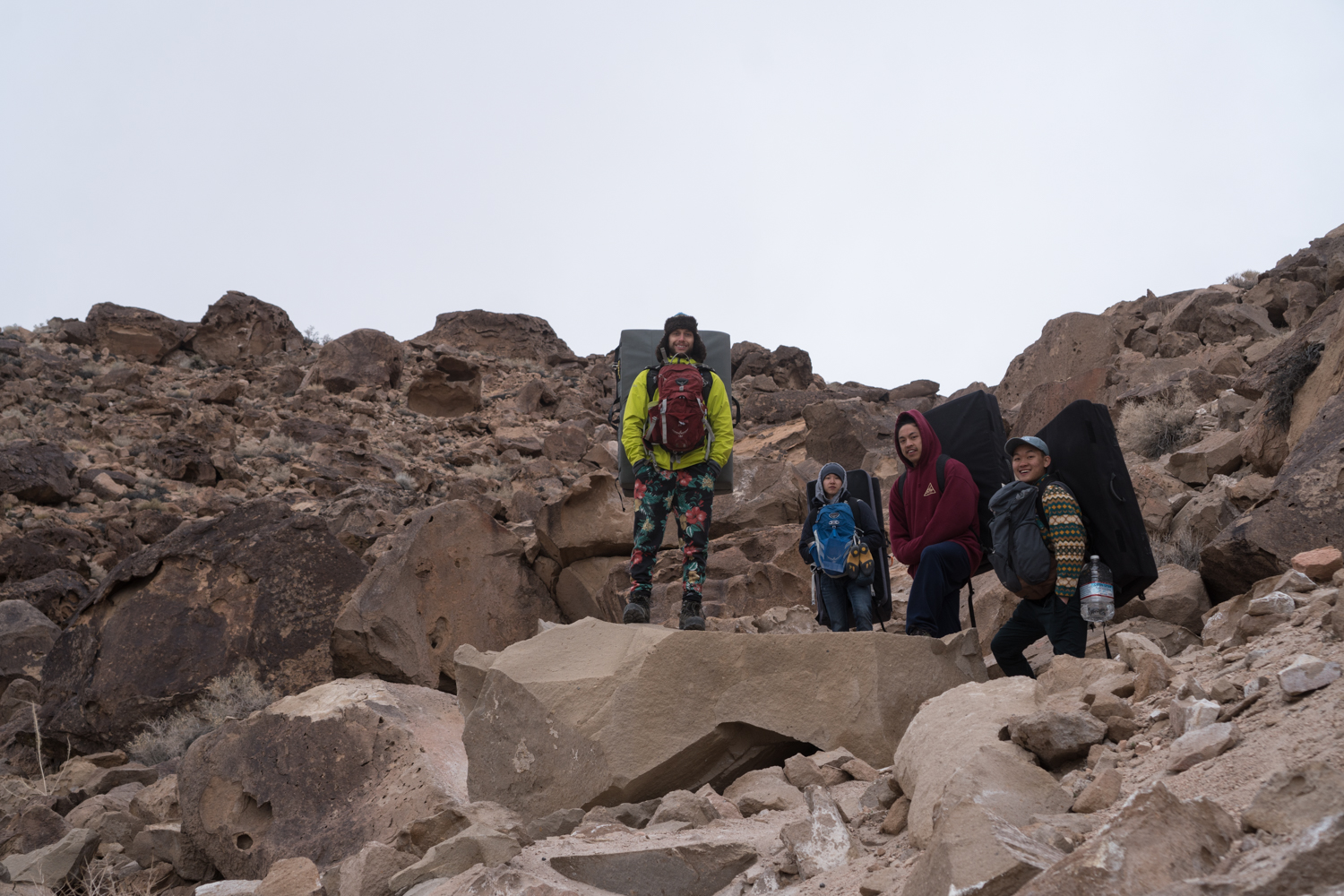 I had to put up with these fools for the weekend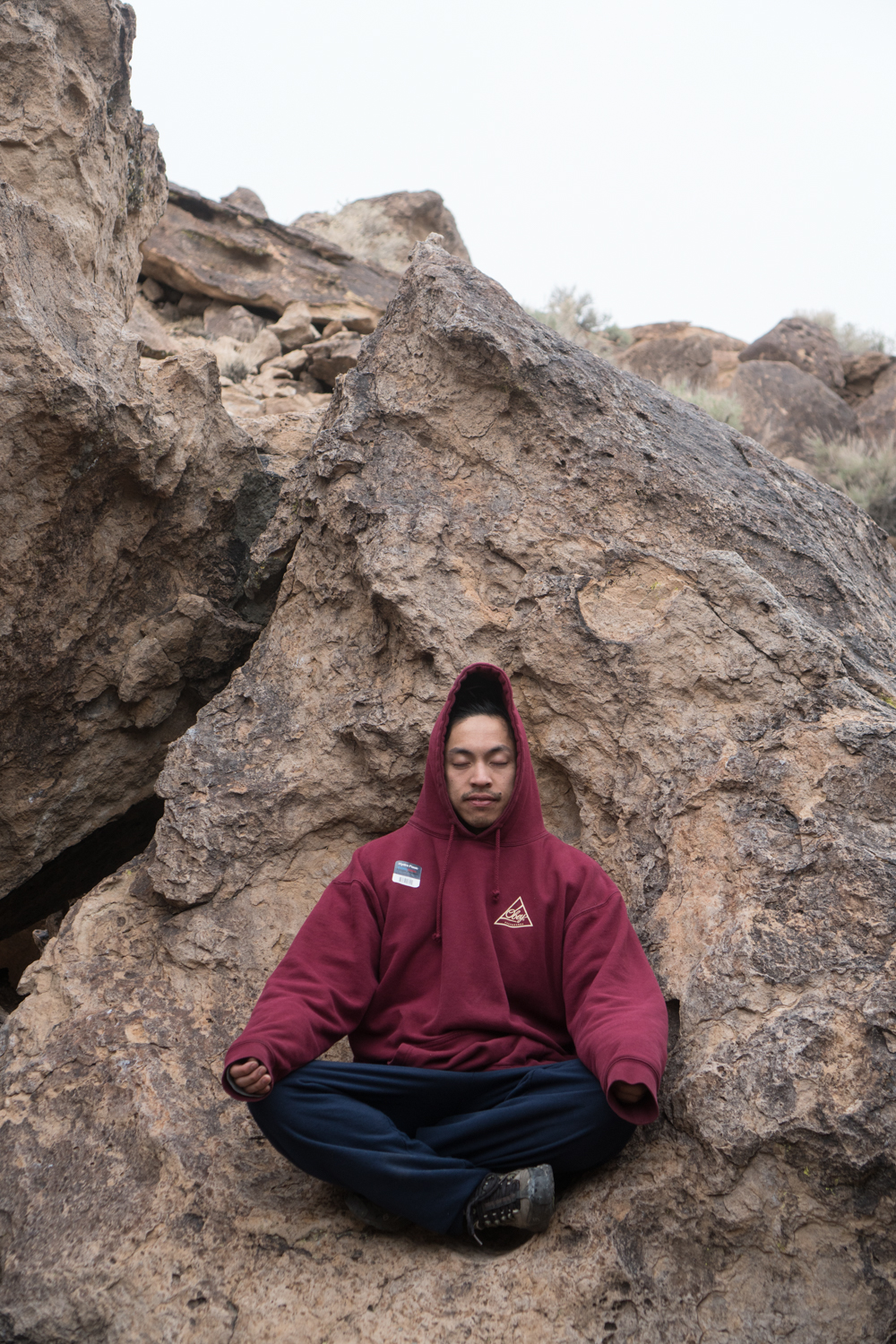 Warrior Princess calling upon the forces of nature to give him power for the send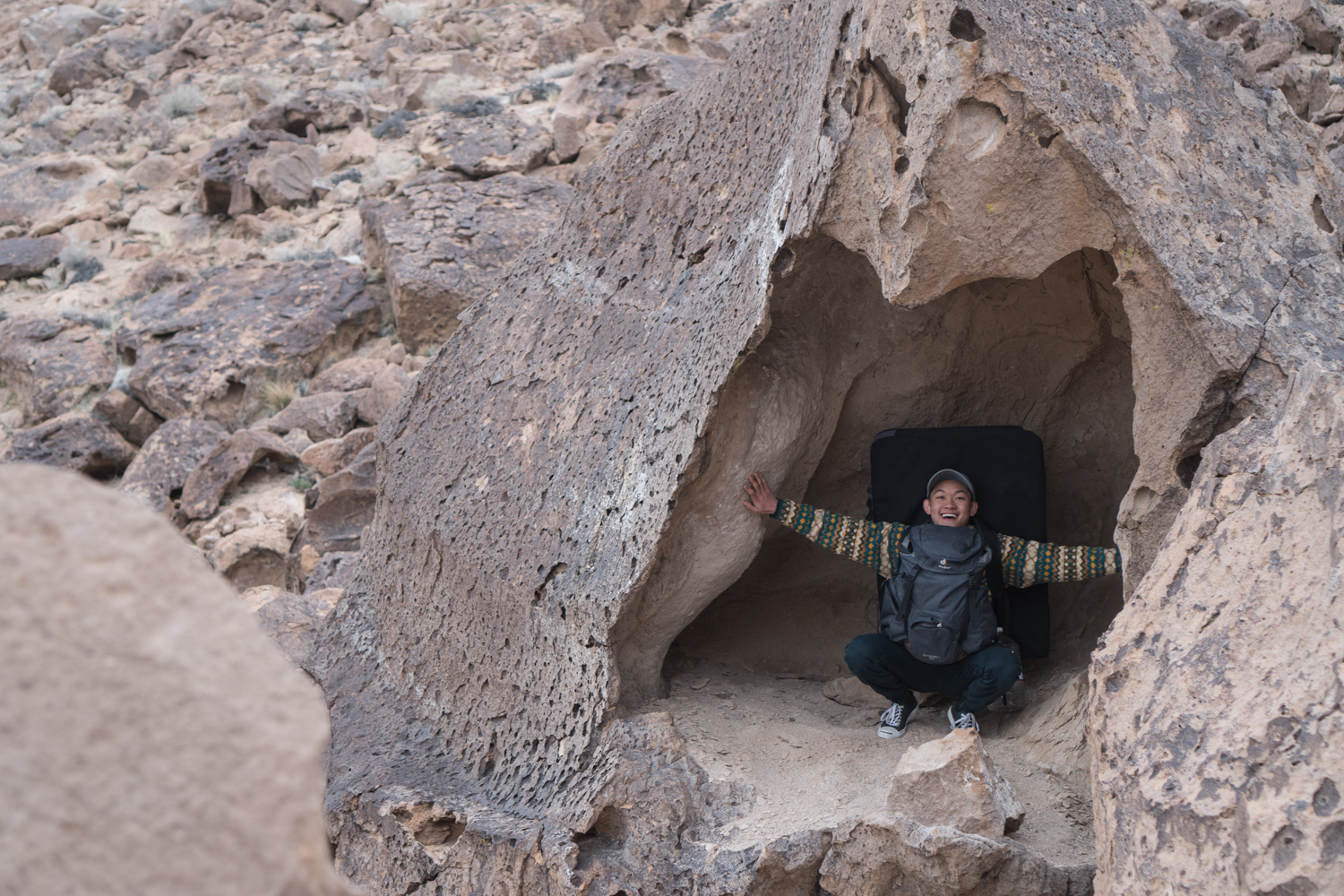 It's his first time camping and climbing outdoors!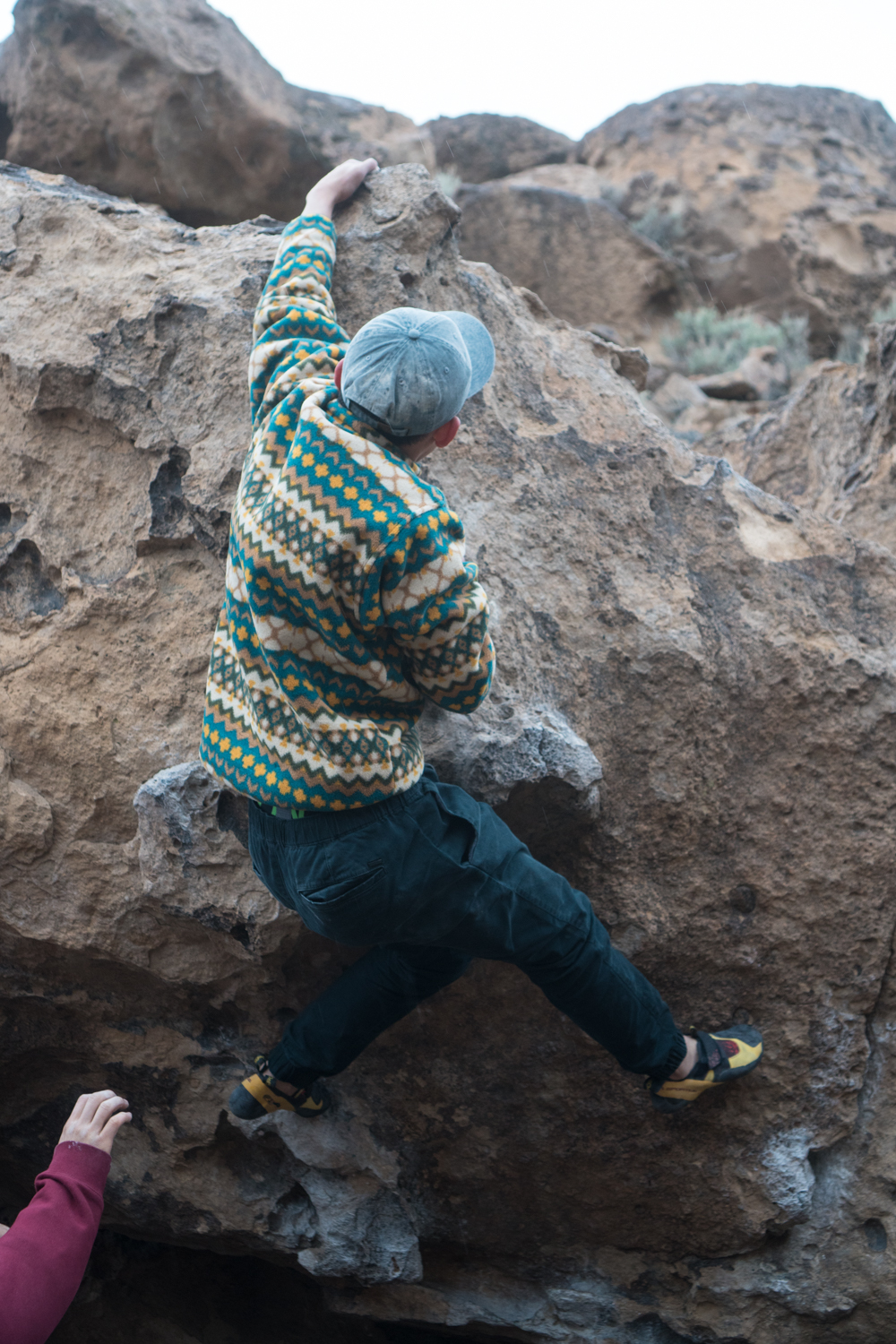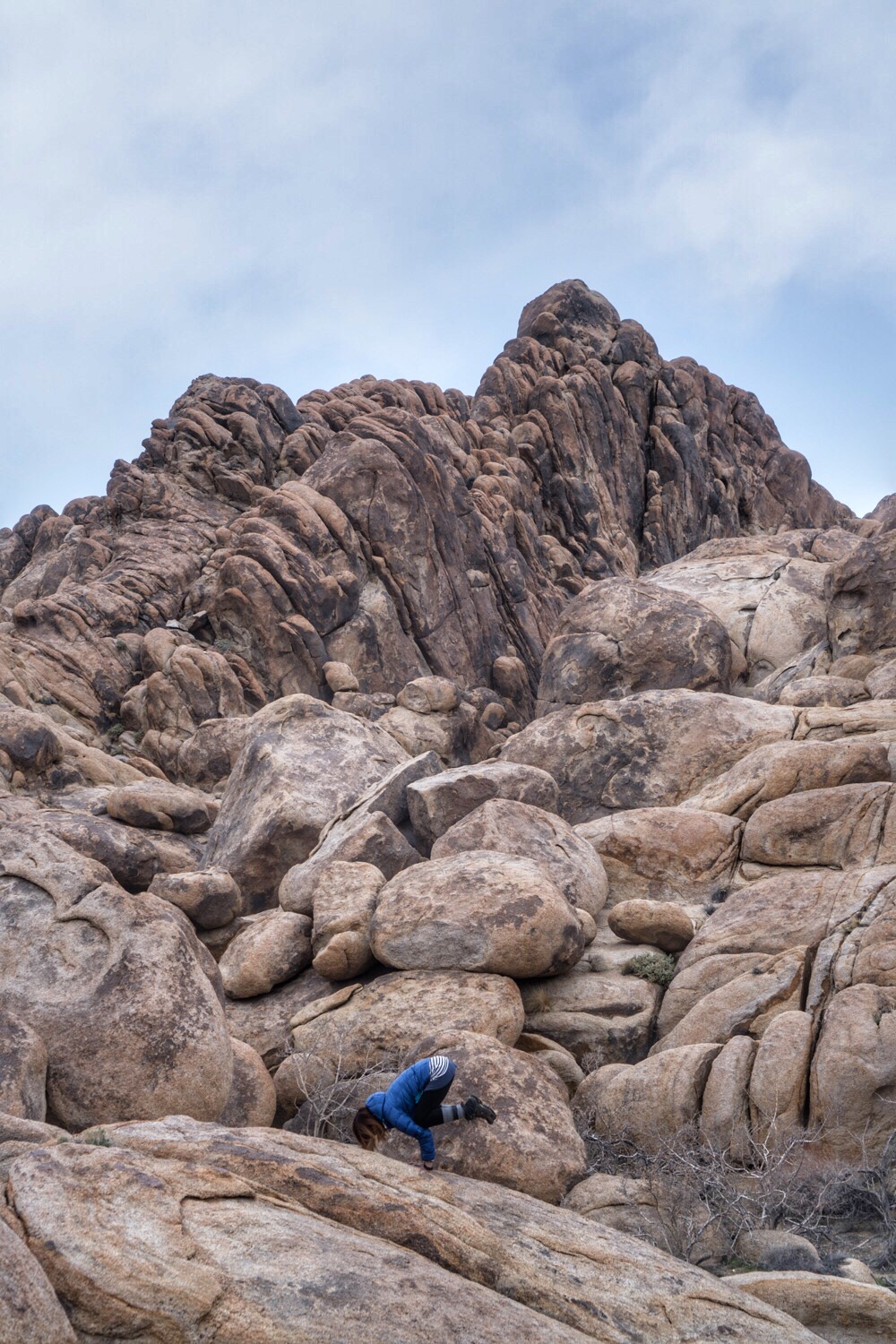 Crowing in Alabama Hills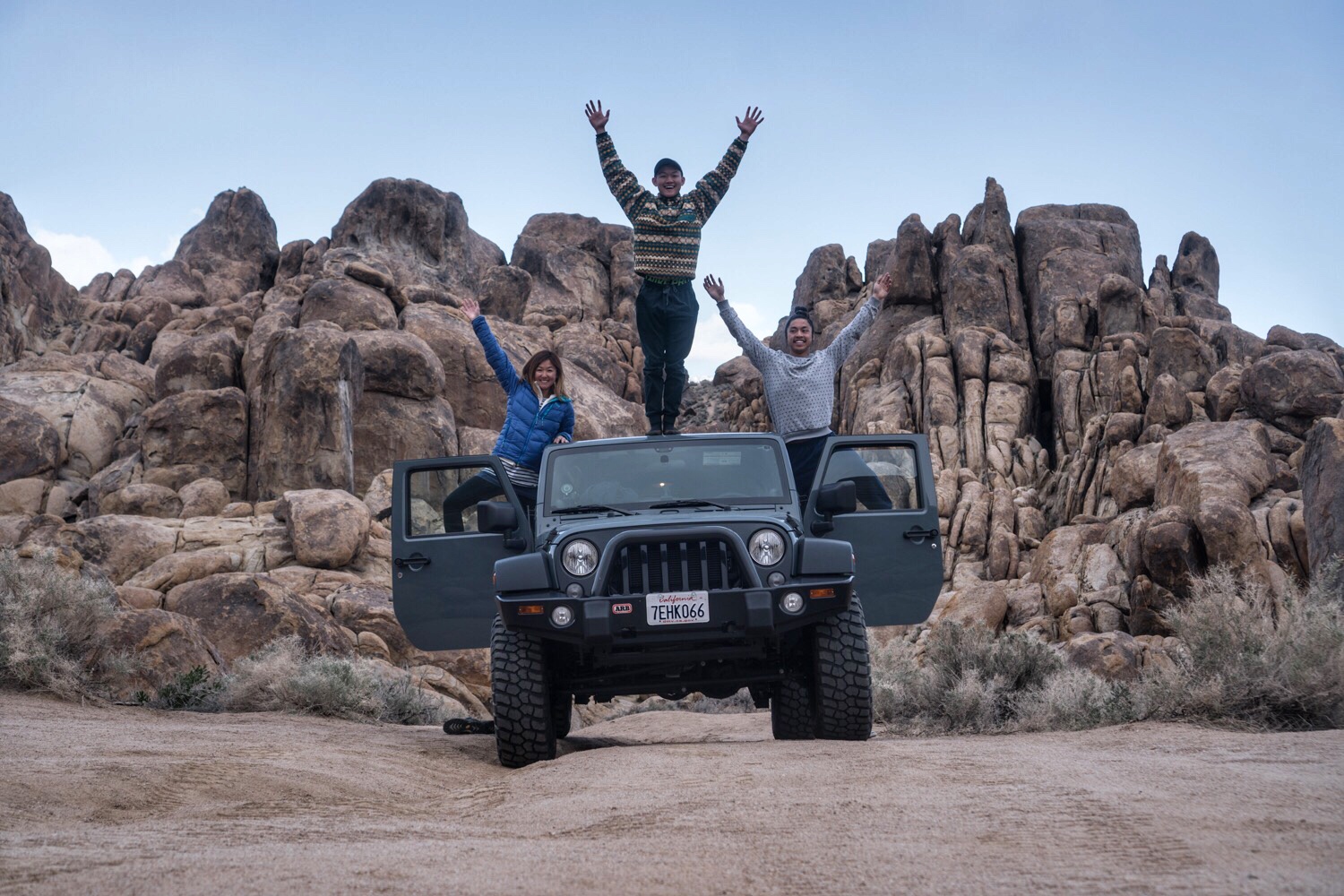 A road trip isn't complete without a cheesy family photo
Thanks for the fun trip Michael, Wayne, Anton, and Lawrence. It's always a pleasure climbing with the Sender One family. Send on!