In June I went to Yosemite and attempted to climb up Half Dome through the Snake Dike (5.7 R) route. I failed at climbing up but I did manage to snap some amazing photos of my adventure and of my outfit!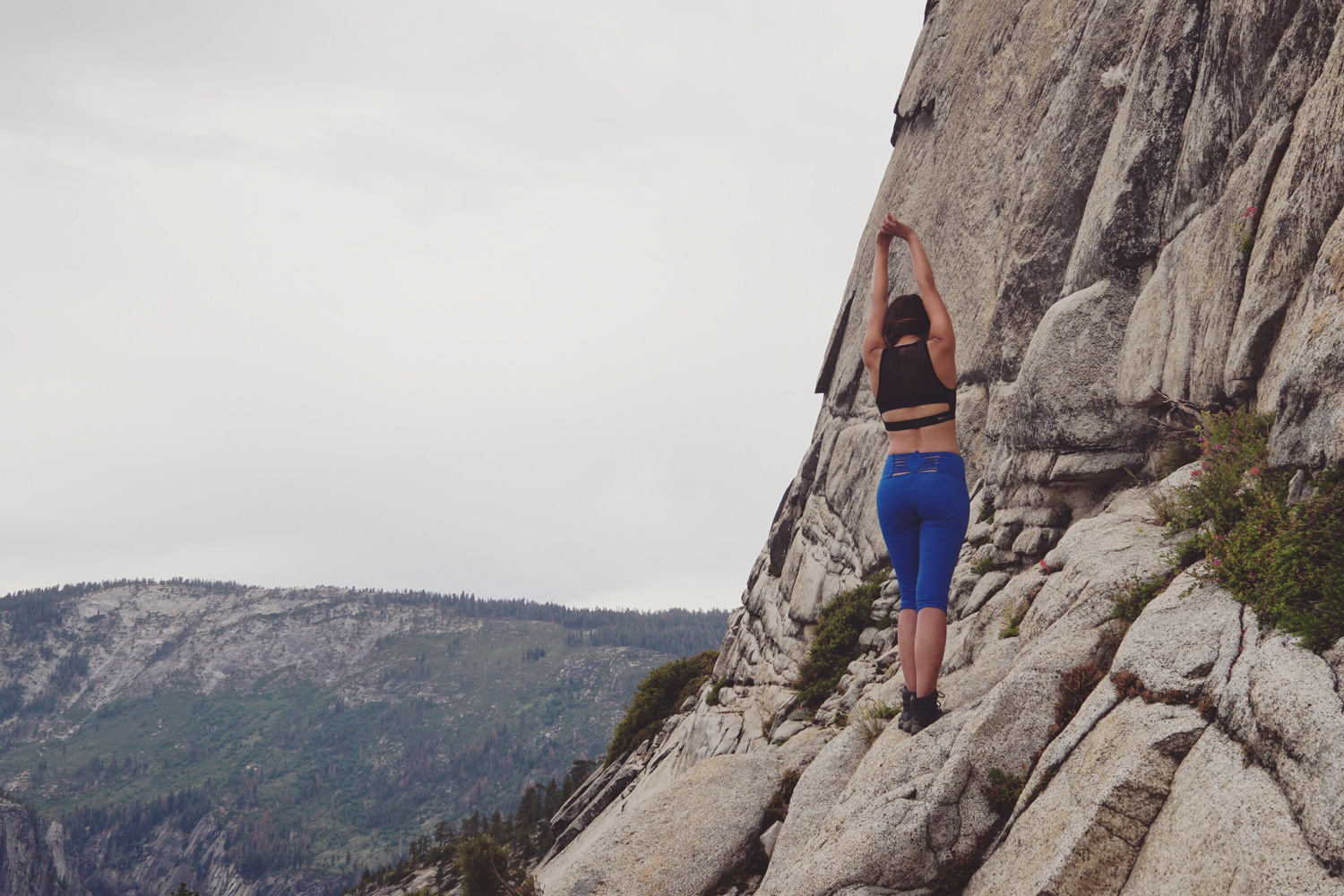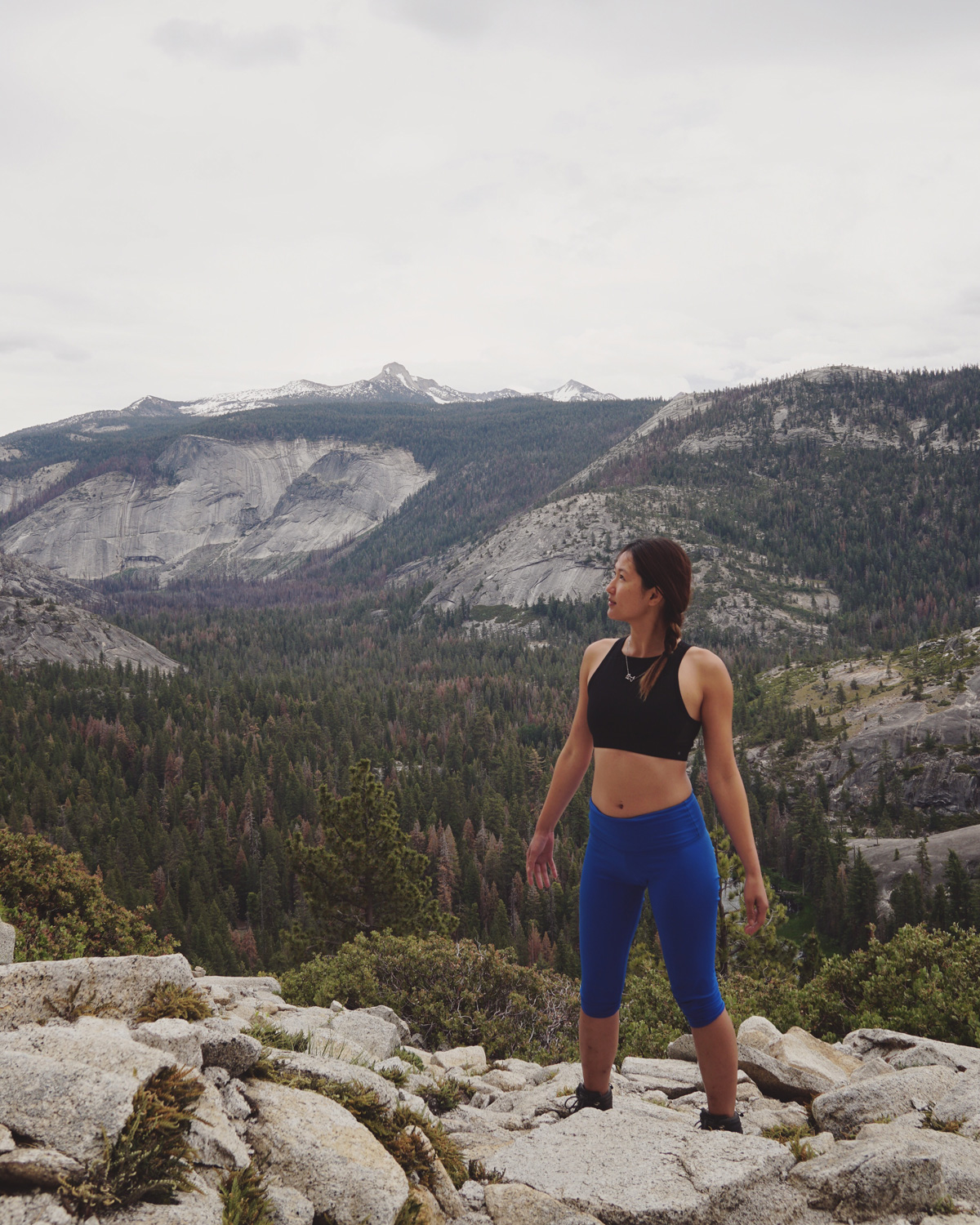 Hurley Dri-Fit Bra:
This sport bra top is perfect for intense activities and does not sacrifice looks for comfort. I was able to wear this all day without getting any irritation on my sensitive skin. My boobs felt secured throughout my high intensity adventure and the material was thick enough to hide my nipples.
I absolutely love the design of this bra. It's cropped, has mesh, and the back has a cut-out. All my favorite designs were integrated into this bra! I'm a fan and will be buying more colors of this bra in the future.
I recommend sizing up if you are a B/C cup. I'm usually a XS in all tops however for sport bras I find I have to wear a size S. For sizing reference, I'm a 30C.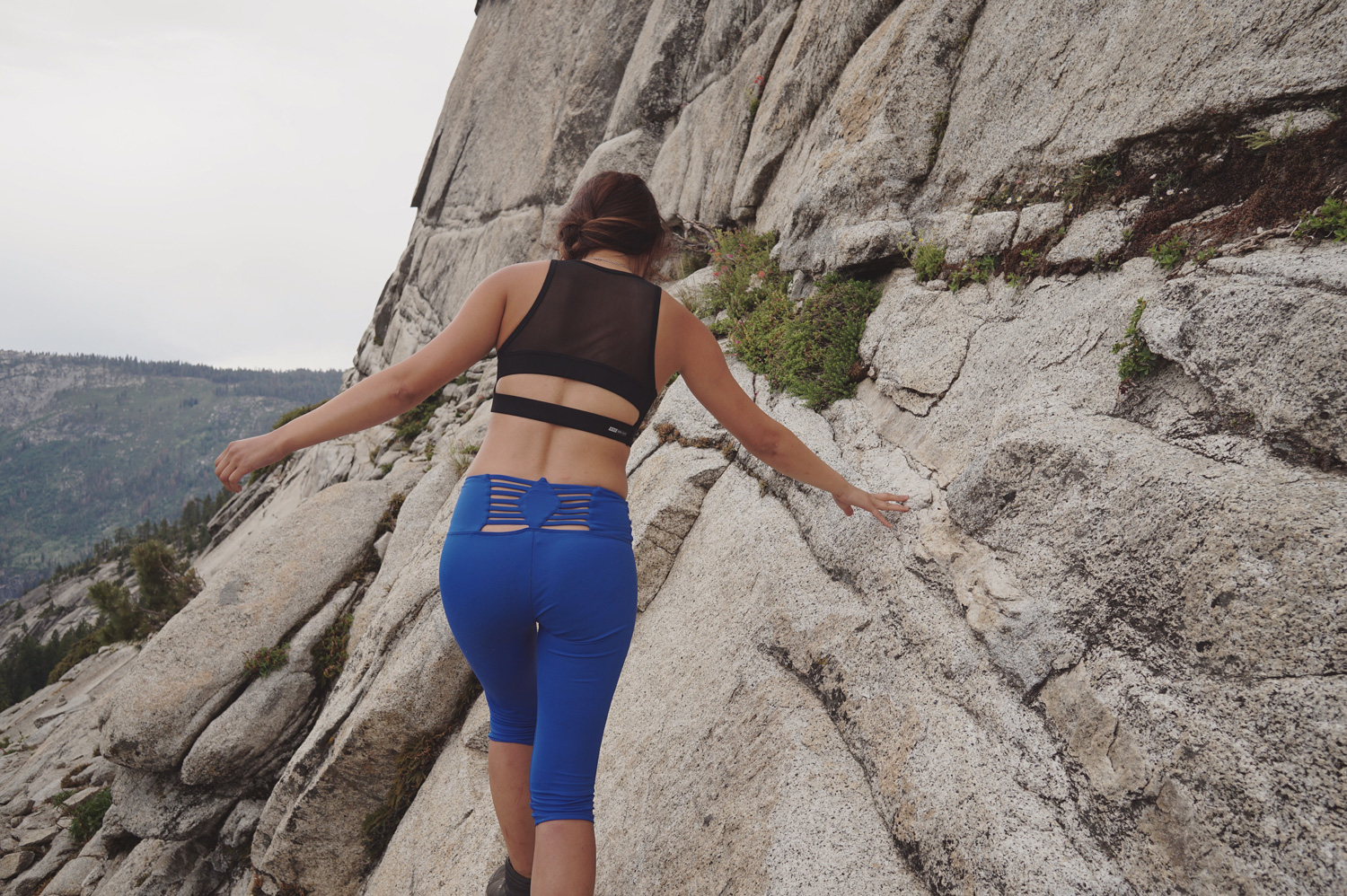 Onzie Sunray Capri
I tested this capri out by wearing them for 20 hours straight. During this time I wore them in a long car ride, slept in them, and hiked in Yosemite. After test driving them in brutal conditions I am ready to provide you all with a review!
Material:
The material is extremely thin and breathable. But because the material is really thin, the material can be delicate and easily damaged if you run into bushes and sharp rocks. Since the material is thin, your underwear will show through. To solve this issue, pick your underwear carefully or don't wear any at all.
Waistband:
The waistband slightly controls your tummy but it is minimal. Note that when you first try on the capri, the high-waistband can feel slightly uncomfortable if your stomach isn't completely flat like mines. But the good news is the capri will stretch and conform to your body after a few hours.
Design:
What attracted me to this capri were the cut-outs in the back. I have never seen yoga pants designed like this before! I just had to click the buy button. I also really dig the royal blue color because it stands out well in photos.
Comfort:
The capri's comfort was next-to-skin awesome. I wore these on my 6 hour car ride up to Yosemite, slept in them, and then went for a 12 hour hike the next day. When I finally took the capri off, I didn't get that feeling of relief because these was no discomfort to relieve in the first place!
Quick-drying:
Oh wow this capri dries SO incredibly fast when it gets wet. I got blasted by water from Nevada Falls along the Mist Trail in Yosemite but after less than 15 minutes I was completely dry. I wonder if I could wear these to go swimming…
Recommended Use:
Warm temperatures, yoga, easy-moderate hikes, sleeping, and maybe indoor rock climbing.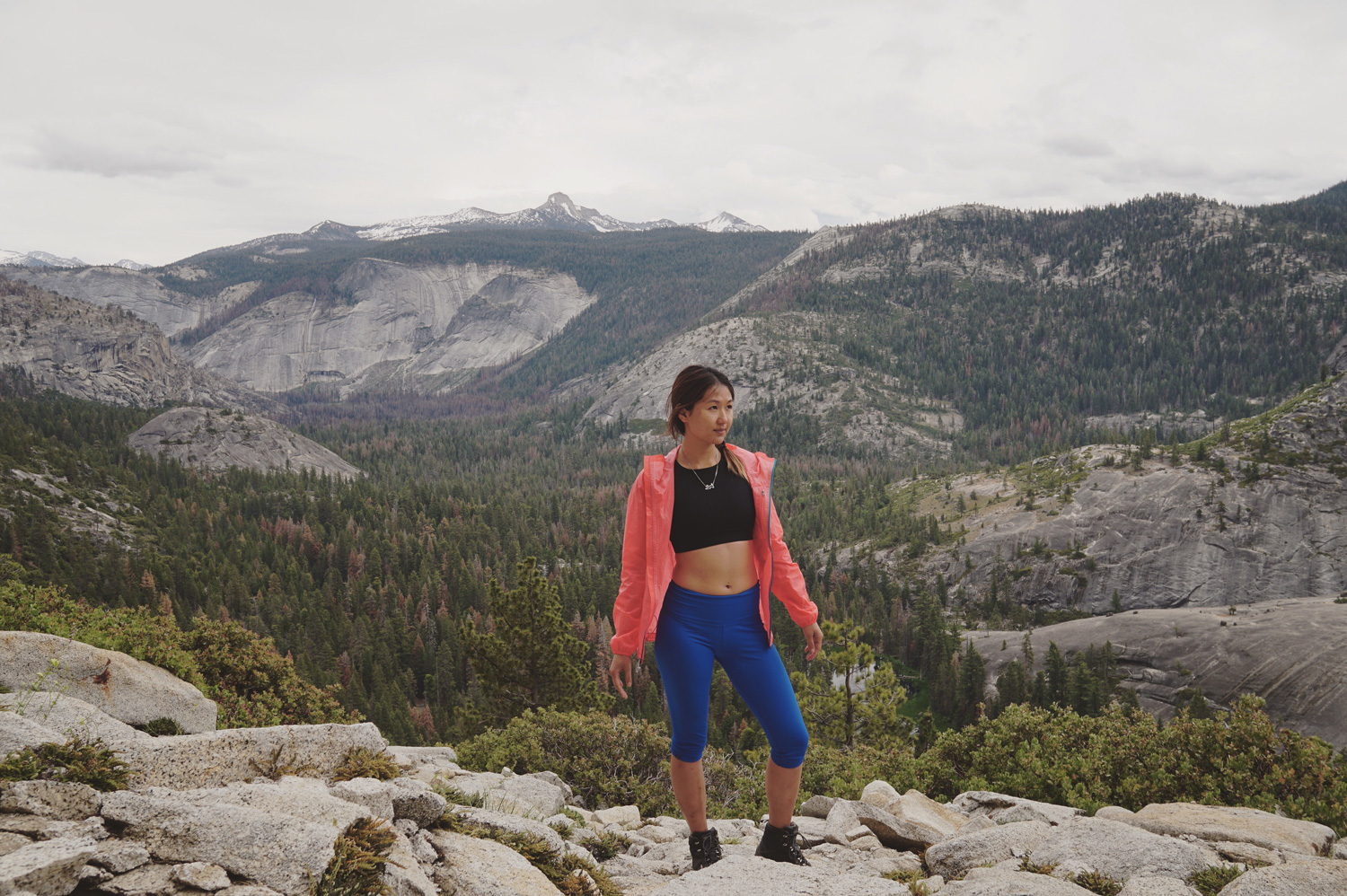 This outfit was featured on my "How I failed Climbing Snake Dike" adventure article. Click the image below to read about my journey to climb up Half Dome through the Snake Dike route!