The Ravine is a small but beautiful bouldering area near Mammoth Lakes. Colorful trees, bushes, flowers, and grass decorate this location. When you top out of the boulders, you'll be treated to spectacular views of the Sierra Mountains. When you're done climbing you can stop by Mammoth Creek, which is a few steps away from the bouldering area.
In this article, you'll find details on:
Why this place is great for climbing
Rock quality
How to get to the Ravine
Photos of the location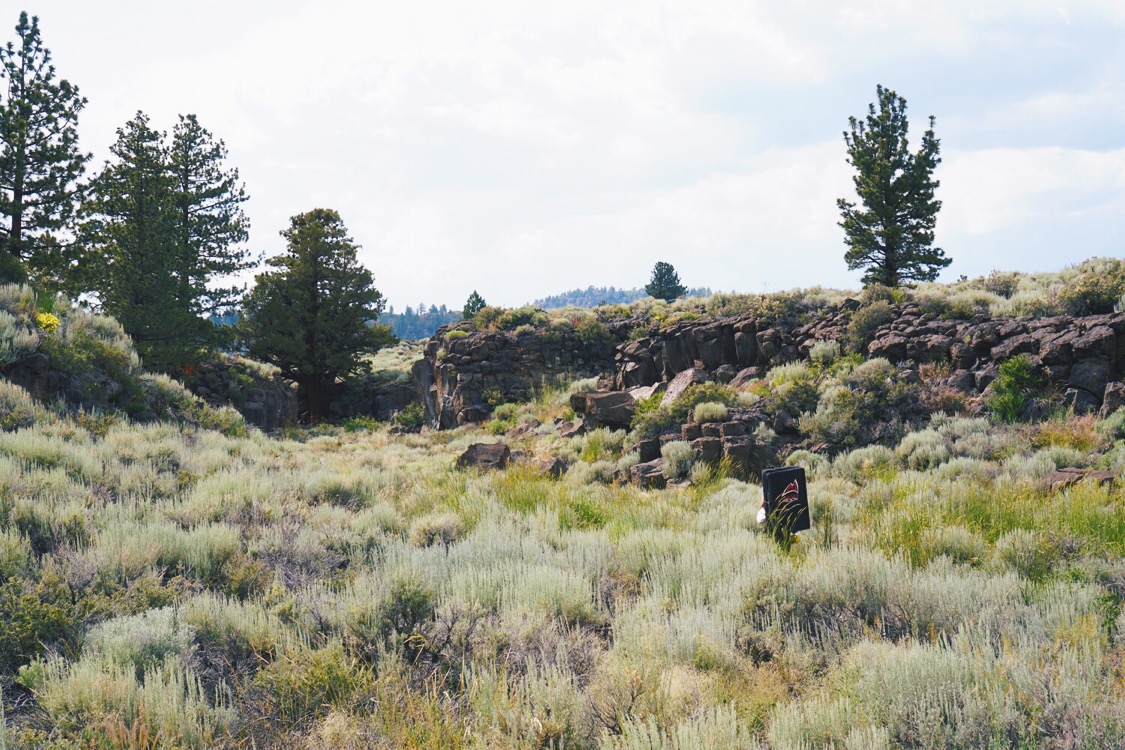 Walking to the entrance of the Ravine
Perfect Place for Beginners to Climb
According to Mountain Project, there are 59 routes to climb in the Ravine. All of the boulder problems found here are short and easy. The majority of the grades run from V easy to V2–which makes this a great spot for newbies to train at. Another highlight of this bouldering area would be the close proximity of all the routes. All the problems are a mere skip and hop away from each other.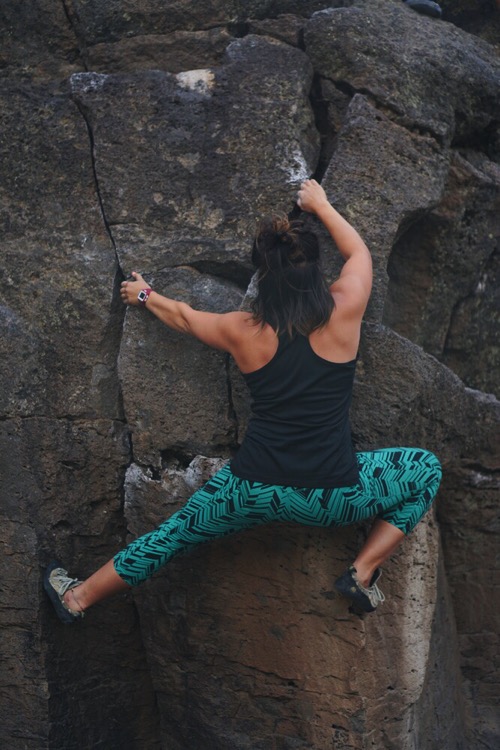 Rock Quality
The rock quality is great. Everything feels solid and is easy to grip onto. Newbies will appreciate that the boulders are not…too sharp haha. I'm not sure what kind of rock is in the Ravine but as soon as I find out I will update this article.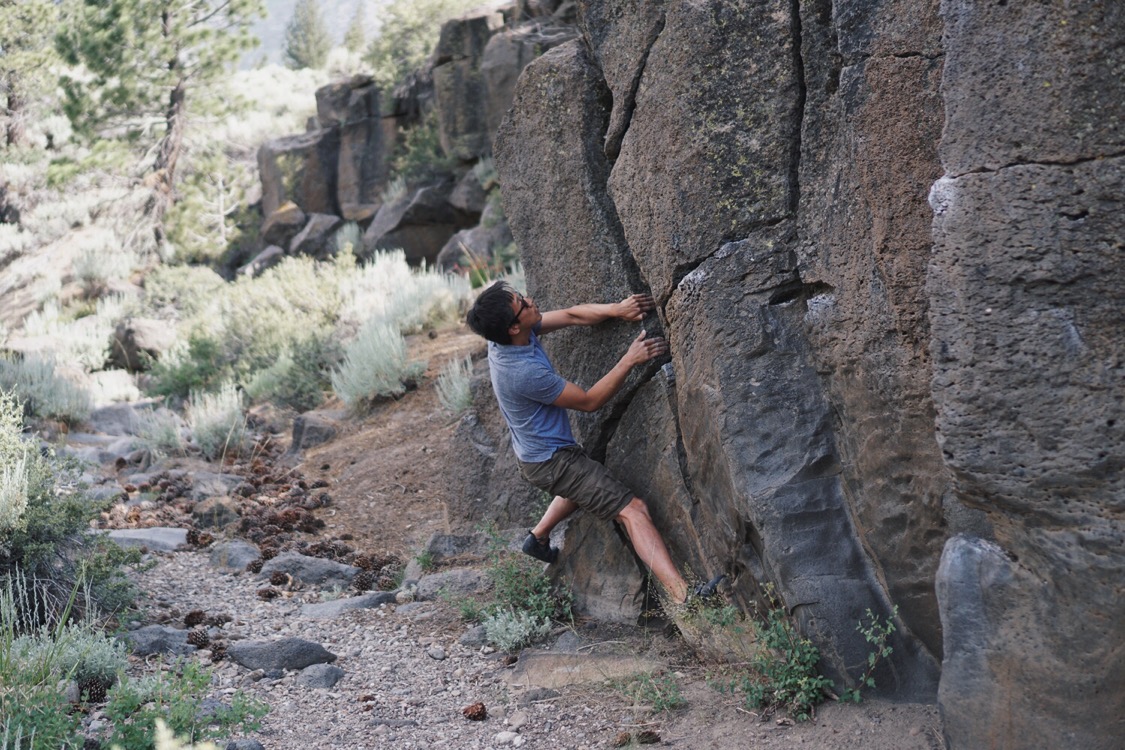 Topping Out and Walking Off is Easy
It's easy topping out and climbing back down here because you're not actually climbing boulders. You're just climbing up short walls and at the top, there is solid land that you can walk down from. If you look around, you should be able to find walk-offs either at the right or left of the routes.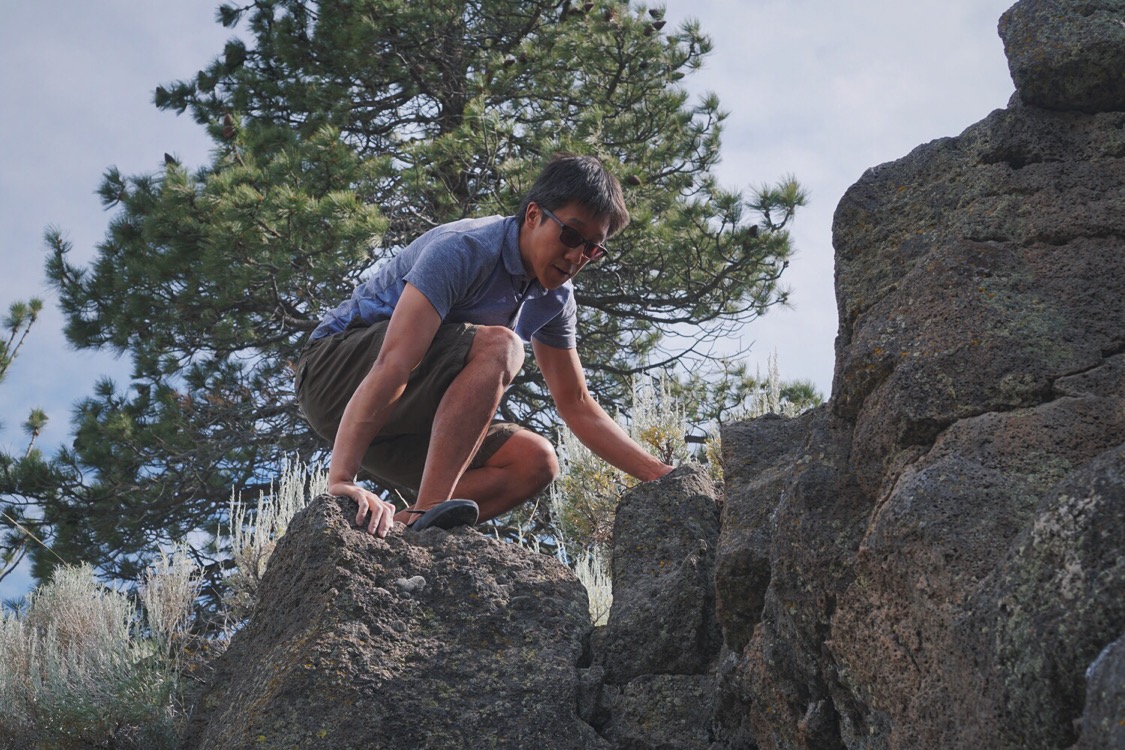 Getting here
The Ravine is located near Mammoth Lakes in California. Directions taken directly from Mountain Project: "Head east on the 203 out of Mammoth and just before the 395 turn right, onto Mammoth Creak Road which soon loops around to the left. Follow the road back around to the right and after 400 yards turn right into a small turn out.
The approach to this ravine is easy. From the turn out where you parked, you'll be able to see the Ravine. Within less than 5 minutes of walking, you'll be at the Ravine! Refer to the main photo at the top of this article for a photo of the Ravine's entrance and approach.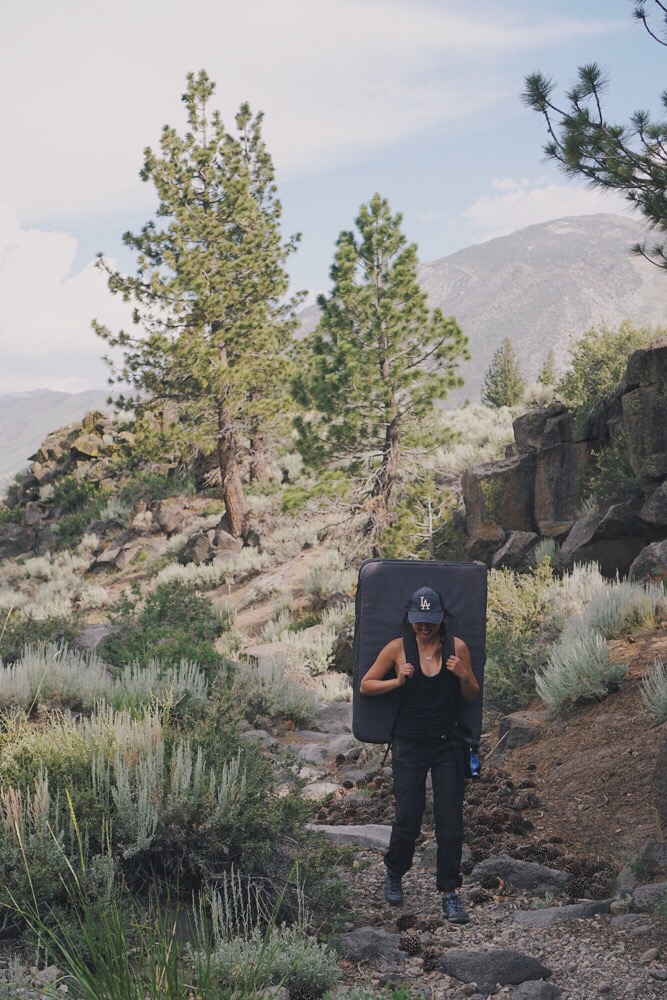 Favorite Problem
My favorite problem here is the V2 traverse called Problem A in Mountain Project. This traverse is located in Sector C in the Ravine. You get to climb in and out of several corners-how cool! I also dig how this problem is close enough to the ground that it doesn't require a pad or a spotter. However, a pad and a spotter is always recommended!

Me toe hooking that corner
Outfit: See what I'm wearing in my fashion blog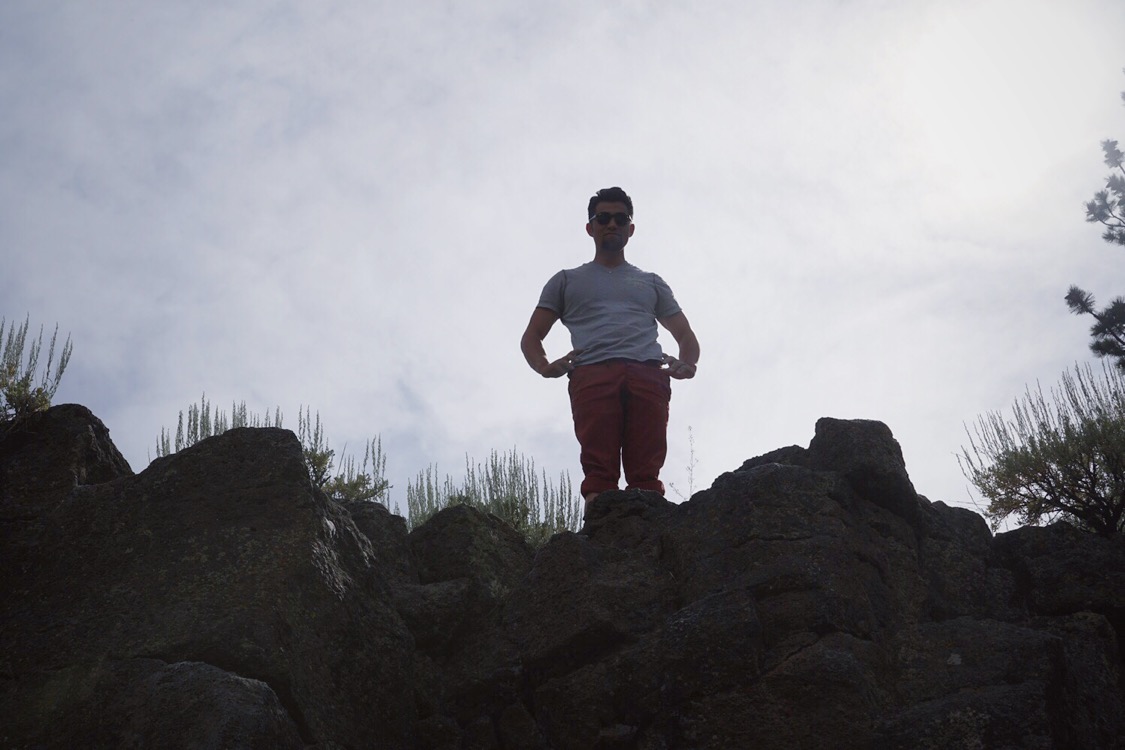 Standing up over the top out section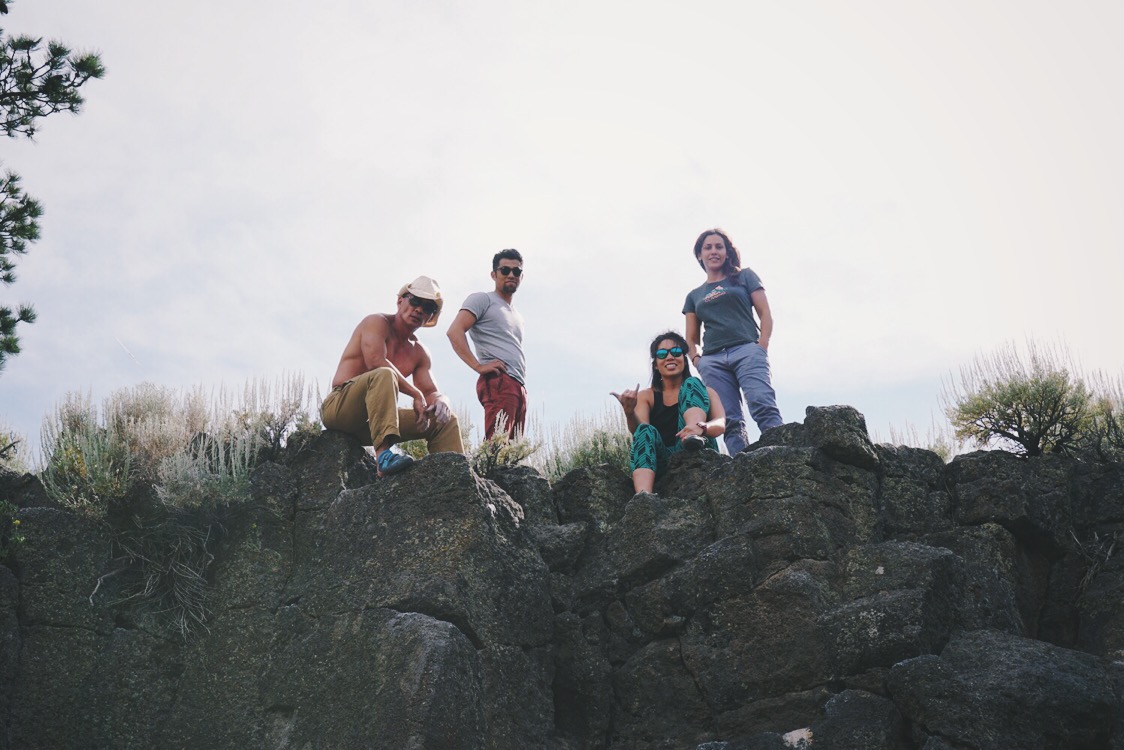 The Sender One crew sitting on top of the wall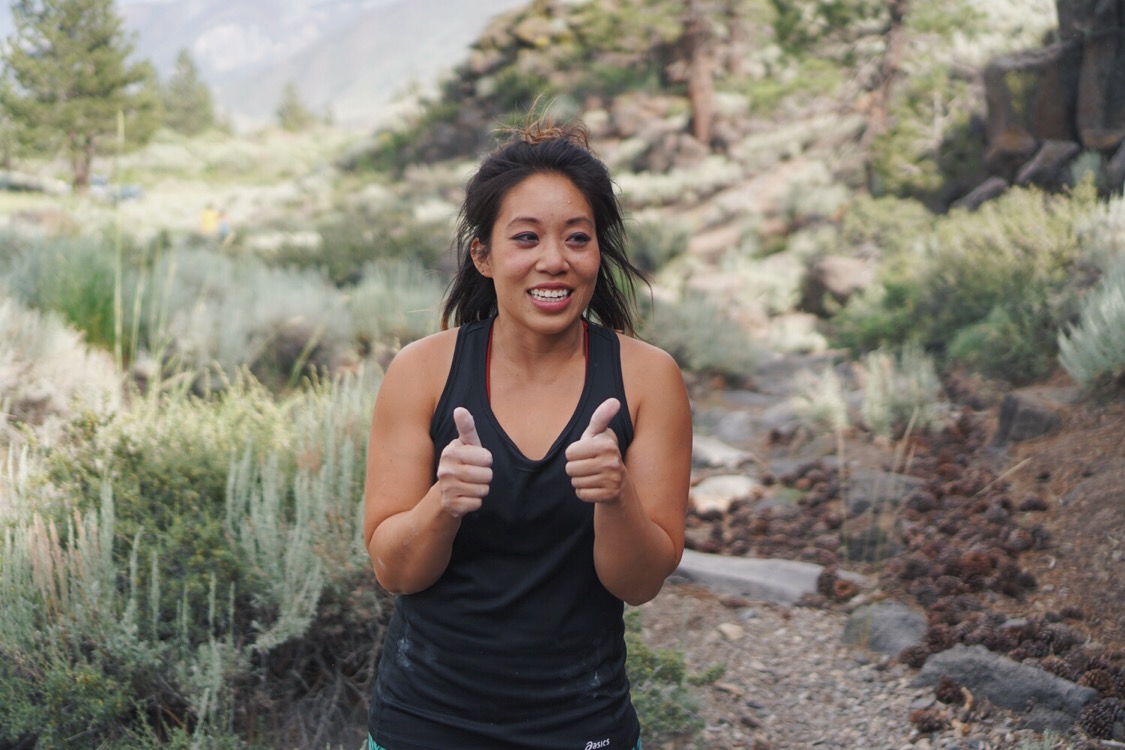 Hanging out in the Ravine for some Mammoth Lakes bouldering. Can't complain! Thumbs up all around!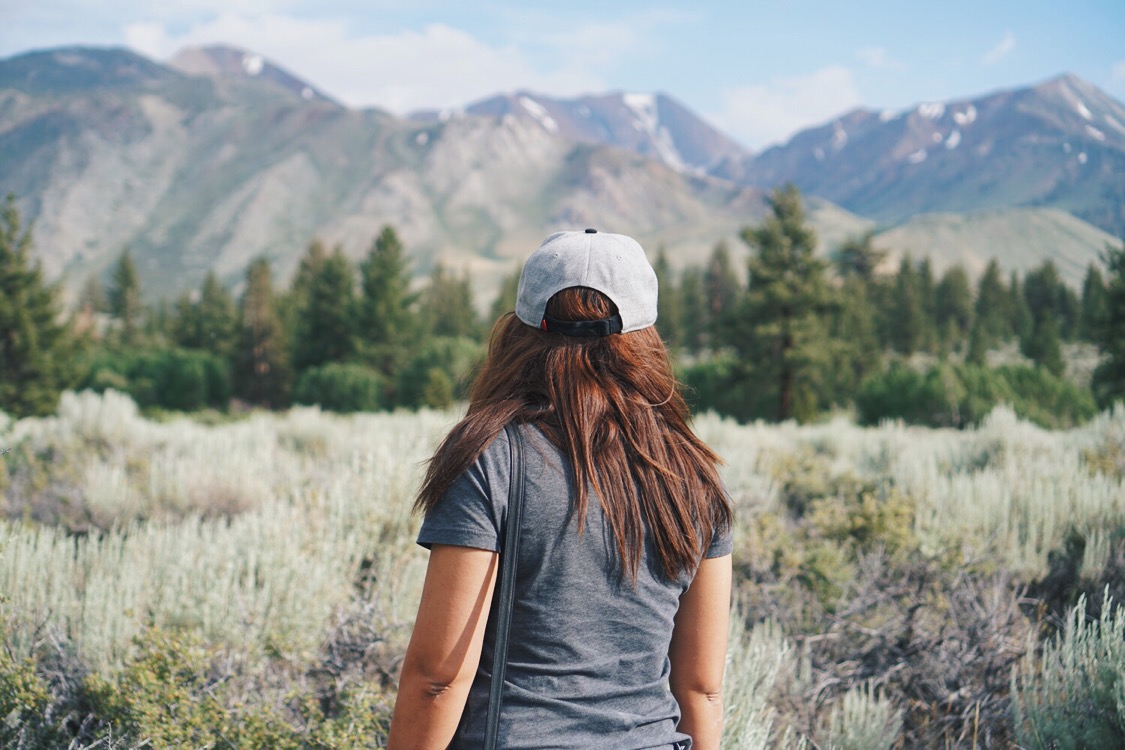 Topping out results in a spectacular view of the Sierras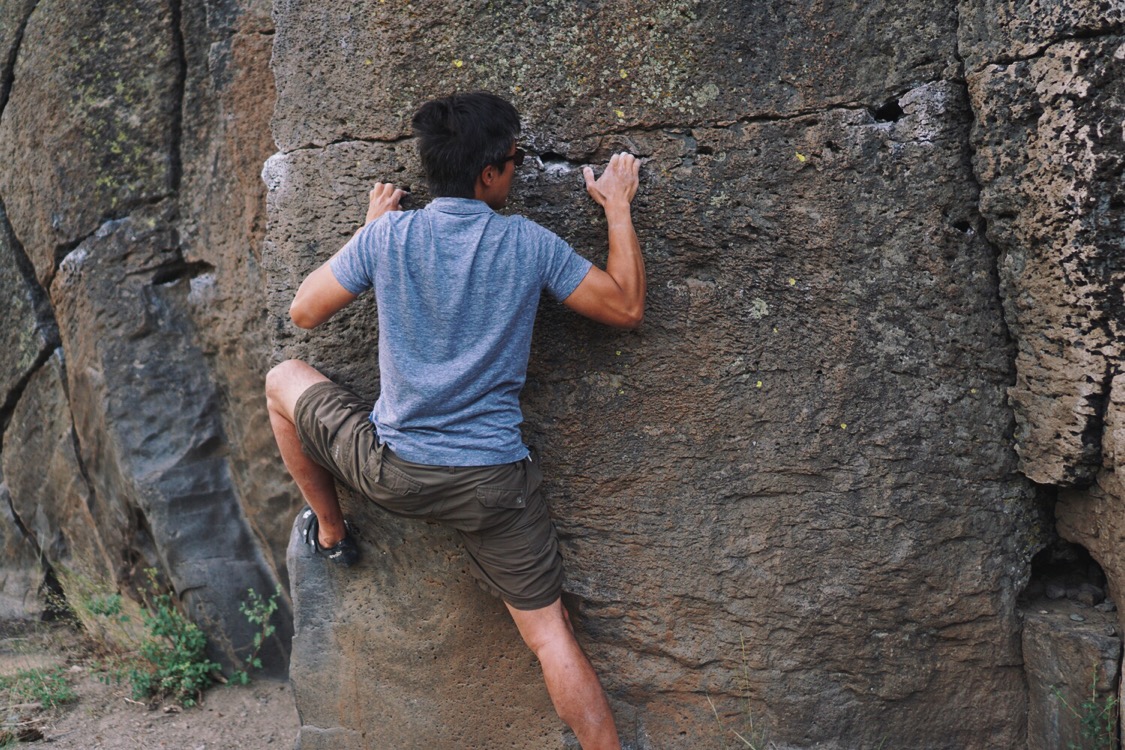 Traversing on Problem A (V2) in Section C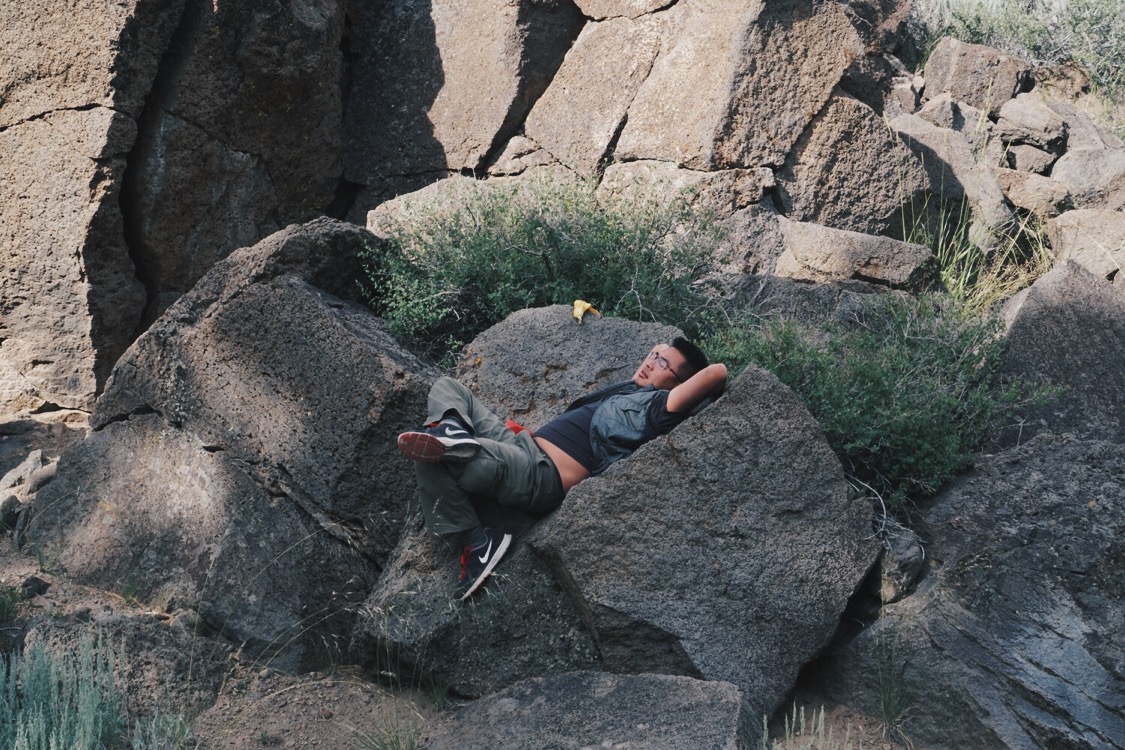 Perfect ZZZ spot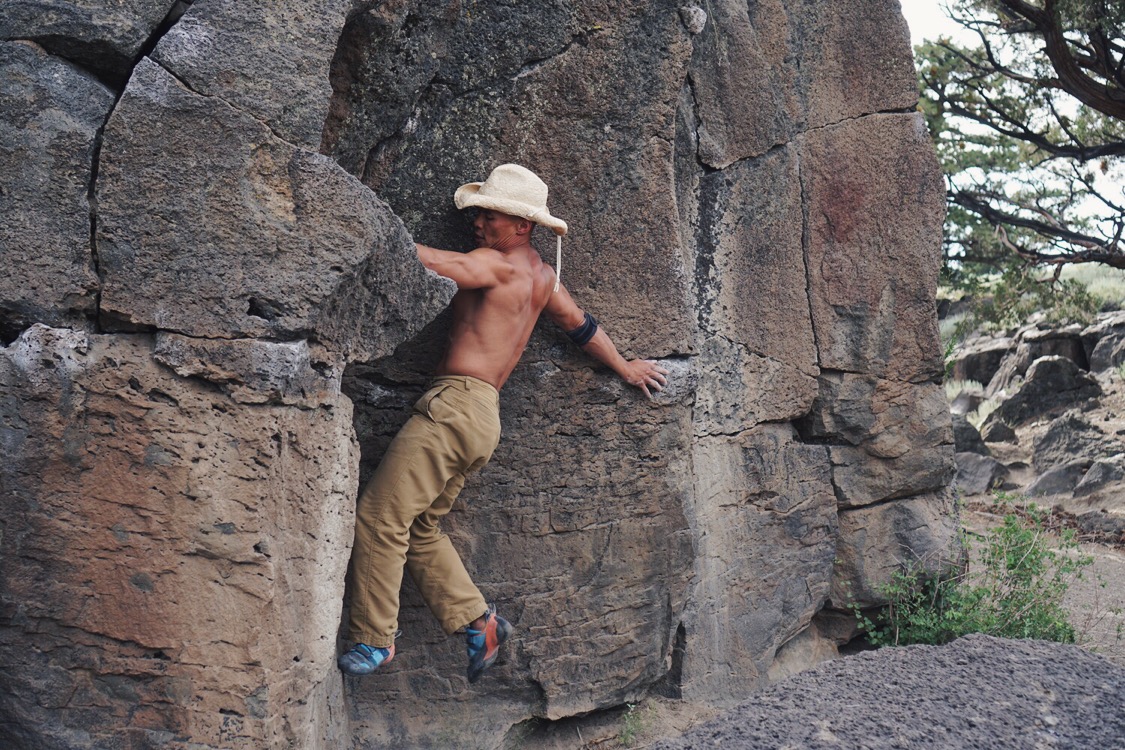 Cowboys can climb too!
Thank you Euan Cameron for submitting this problem into Mountain Project! The Sender One crew and I had a lot of fun climbing here.