I have two words to describe the Patagonia Light and Variable jacket: flashy and versatile. This jacket is perfect for the outdoor adventure gal who is outgoing and needs a jacket for a variety of situations.
USE:
Pack this jacket with you wherever you go. I recommend using it to rock climb, hike, stroll around town,  and dance at a music festival. It can protect you from the wind, provide some warmth, and repel light rain off of you. Note that the jacket is not fully waterproof. I stood in a storm for 10 minutes and the jacket got wet and I could feel the wetness on my skin.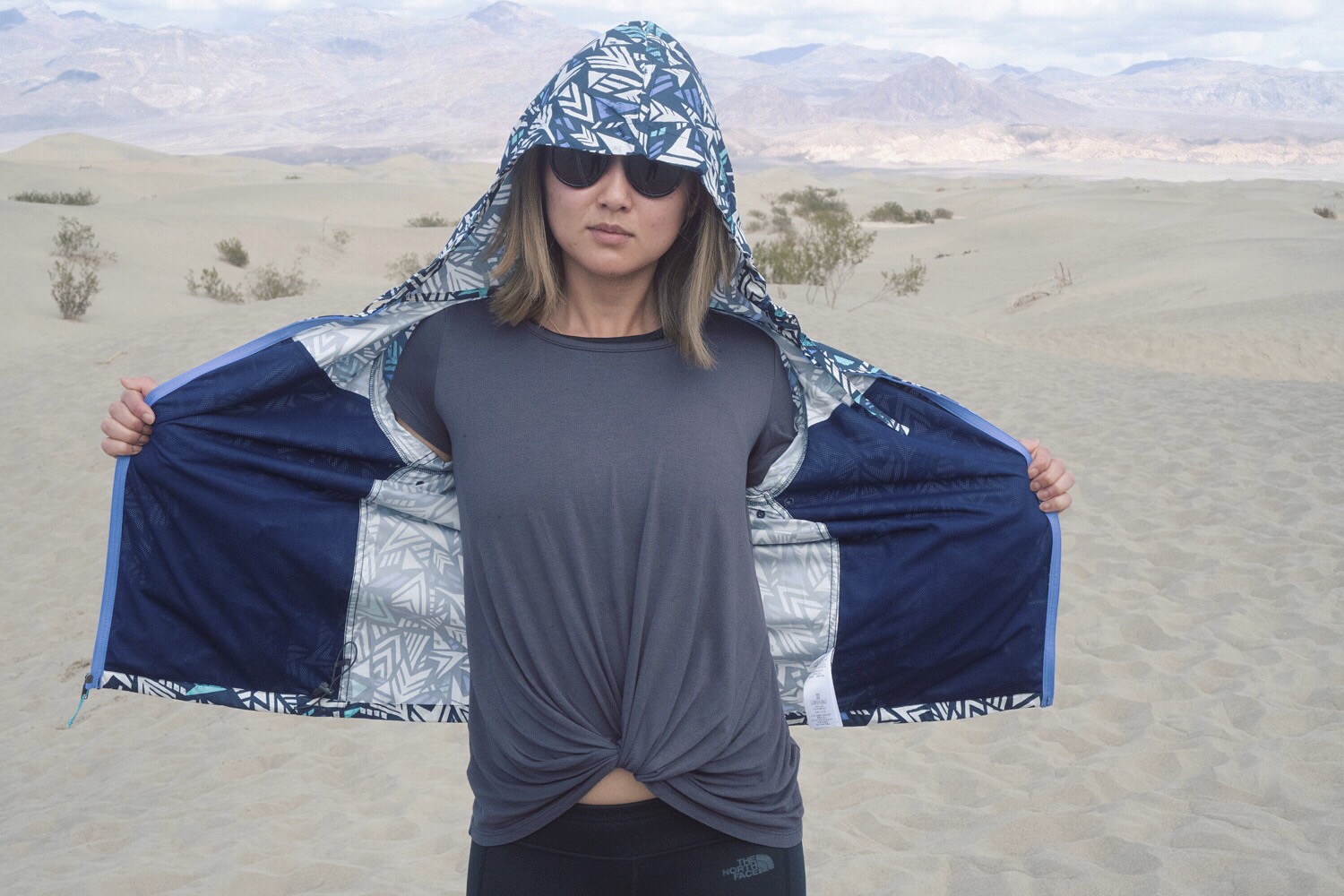 SUN PROTECTION:
With UPF 50 incorporated into the material-the jacket provides great protection against sun burns. If you forget to bring your hat, the hood of the jacket can help shield your face from the sun.
Note: I tested this in Death Valley in direct sunlight for a few hours. The temperature was around 75 and I felt slightly warm while hiking in this jacket.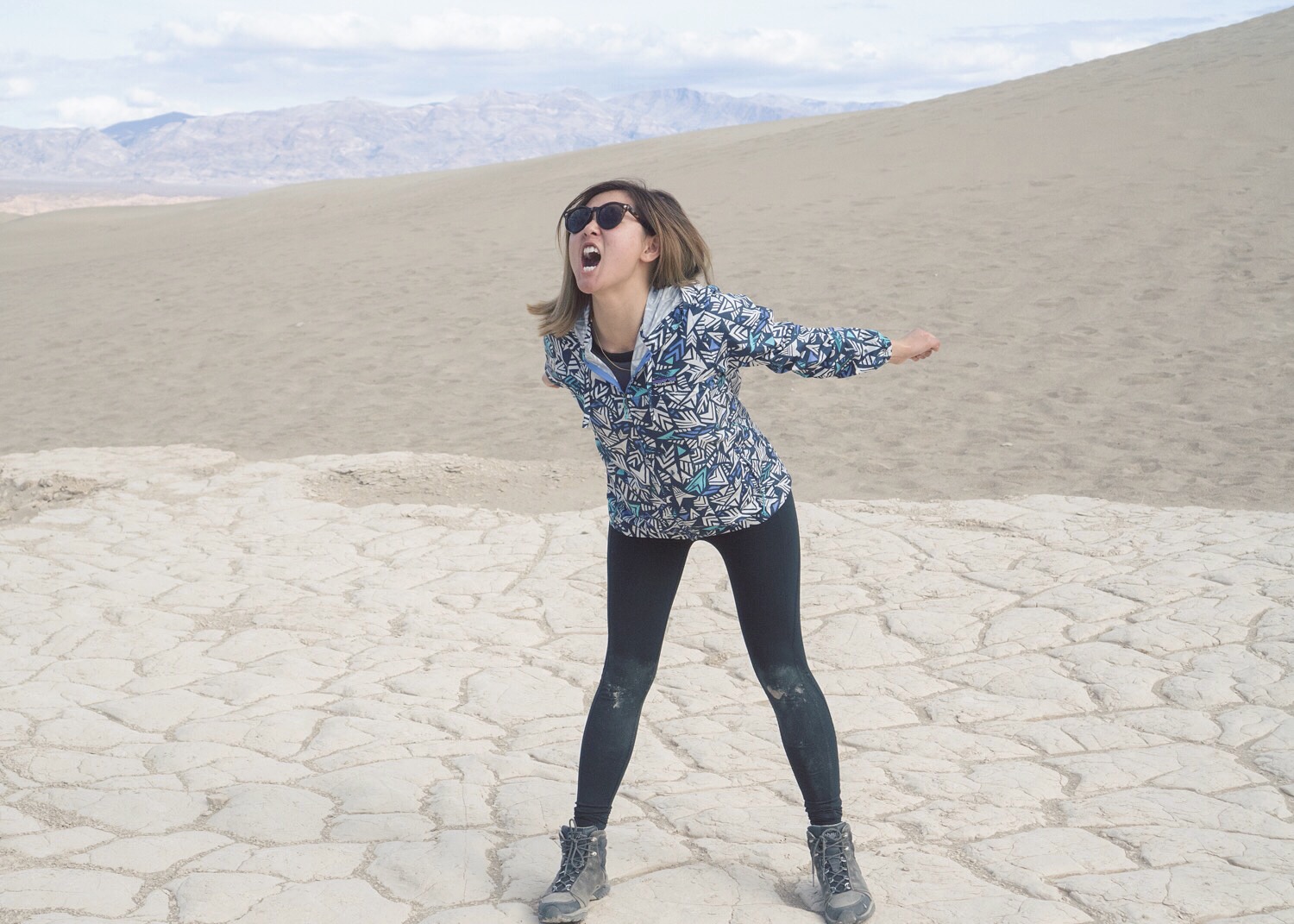 FIT:
The shape of the jacket is wide and box-like. I understand that the jacket was probably designed this way to accommodate another jacket underneath it. If Patagonia were to update the design of this jacket, I would suggest them to make this jacket more slim-fitting. Right now it fits more like a boyfriend's jacket and I would like for the jacket to fit like MY jacket haha.
VENTILATION:
There are ventilation holes situated at the underarm areas of the jacket which makes it more bearable to wear in warmer weather.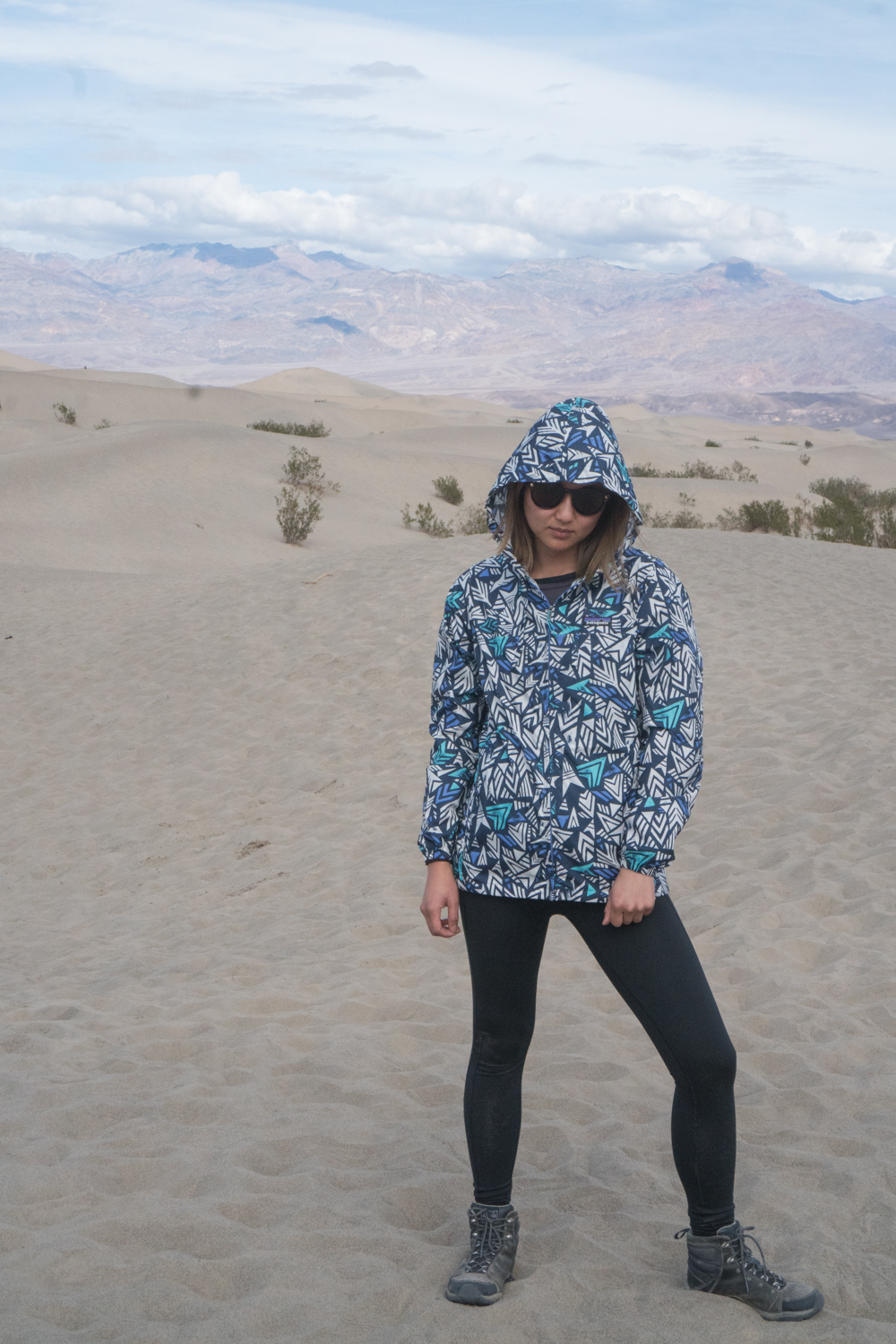 POCKETS:
The jacket has large pockets that provide space for all of your valuables as well as necessities such as your phone, snacks and a water bottle. With the Patagonia Light and Variable jacket you eliminate the need of having to carry an extra purse or backpack on your outdoor adventures!
COLORS/DESIGN:
The design shown in my photos is no longer available however Patagonia has cool new prints for 2017.