A pair of crystal clear lakes grace our beautiful California in Mineral King. My girlfriends and I hiked to the gorgeous lakes through a 4.7 mile long trail. The hike starts at around 8,000 ft of elevation and climbs to 10,500 ft elevation. Our legs were certainly feeling the burn from all that uphill walking!
For this hiking adventure I wore my Patagonia Re-Tool Vest and Marmot Ginny shorts.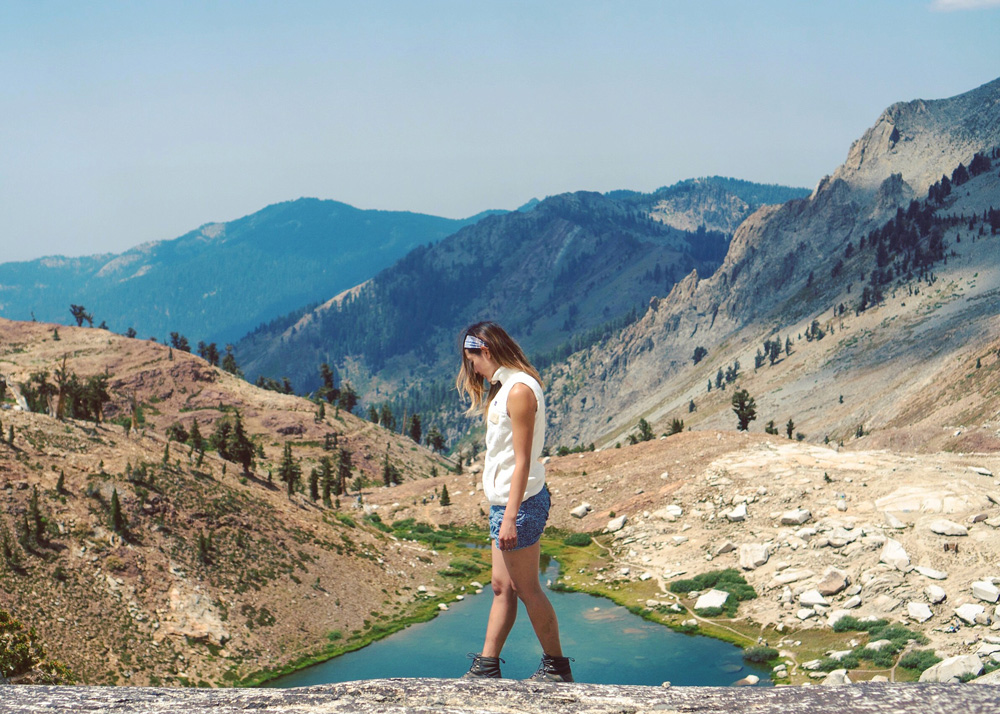 Patagonia Re-Tool Vest
Sweat was trickling down my face at the beginning of the hike when I was down at 8,000 ft of elevation. When I approached 10,000 ft of elevation, the temperature became cooler and I whipped out my ultra cute white Patagonia Re-Tool vest to keep me warm!
There is a functional pocket at the front left of the vest that can hold an iPhone 6/6s/7.
Not only do I enjoy how the vest looks, I found myself lovingly stroking the vest because it's so fluffy and nice to touch!
Marmot Ginny Shorts
I'm generally paranoid about getting bitten by bugs while hiking so I usually wear hiking pants for protection-however, my fear of bugs reigning terror on my skin was quickly forgotten when I set eyes upon the Marmot Ginny shorts in Ikat. I instantly fell in love with the print and design of the shorts and I knew I had to wear them for my hike to Monarch Lakes.
I think the length of the shorts are perfect. The Marmot Ginny Shorts are not too long and not too short.
Not only do I think the length is on point-I also dig how lightweight the shorts feel. The shorts are very comfortable to move in and did not hinder my movements as I jumped over creeks and scrambled up some rocks.
There are two large pockets at the front of the shorts. You can fit your snacks, sunglasses, lip balm, and phone, or a small camera in the pockets!
Thank you for checking out my outfit! But before you go, I have a question-do you hike in shorts? If you do, how do you avoid bug bites? Please share!